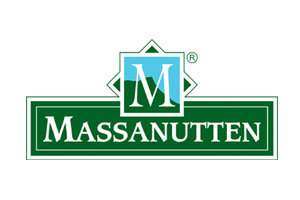 Approved Plans Reflect Input from Massanutten Area Residents: Developments to Include
Senior Living, Retail, Public Spaces, Workforce Housing, Additional Amenities
MASSANUTTEN, Va. – (August 7, 2023) – With the Rockingham County Board of Supervisors' approval last week of a rezoning request, Massanutten Resort is proud to announce details of the new Massanutten Master Plan, which reflects the company's next evolution of resort development. The rezoning applications centered on three proposed developments: Massanutten Station, which encompasses the area north of Route 33 (Spotswood Trail) and extends north of the resort's WaterPark; the Woodstone area, which currently includes timeshare condominiums, resort check-ins and other services; and a new planned Active Adult 55+ community, northeast of the Woodstone area and accessed from Resort Drive. Though rezoned as three developments, the areas will be directly linked together by new resort amenities, new service offerings and a new elder care campus. 
"For our company, these plans reflect the next evolution of our successful stewardship of Massanutten Resort," said Steve Krohn, president and chief operating officer of employee-owned The Resorts Companies, which owns and operates Massanutten Resort. "As a land development company, we've historically focused on high-end timeshare and resort amenity development.

 

"Those activities continue even now. As we considered what the resort needed next, a focus on active adult 55+ and senior living became obvious. Successful senior living projects build upon what we already do well – cost-effective development, high-quality maintenance and hospitality management services, and a wide variety of activities and restaurants." 
According to Krohn, changing demographics in Rockingham County indicated a need for more senior living spaces.
"The more we discussed those needs and lack of options with local providers, the more compelling the opportunity became," Krohn said.
All residences proposed under the new Master Plan will include covenants prohibiting short-term rentals. Workforce housing, desperately needed throughout Rockingham County, is also in the mix and is expected to be the first portion of the project to come on line. 
For nearly a year prior to submission of proposed designs for approval, the company's master planning firm, Urban Design Associates, ran three independent design charrettes on site, encompassing more than 20 sessions and open to Massanutten and nearby Rockingham County residents. Participant feedback from these sessions helped inform the plans regarding amenities and design.
"The community was engaged and helpful, and we're very grateful for their participation and support," Krohn said.
In its approval of the rezoning, the Rockingham County Board of Supervisors considered input provided by various County departments and the Virginia Department of Transportation. Rockingham County Public Schools projected that impact on schools, as measured by new students, would be relatively small and that the school system had sufficient capacity in the area to absorb any new students as various projects come online. In addition to Massanutten's "firewise" architectural standards, as a part of the rezoning, the resort and Rockingham County Fire and Rescue will use the Active Adult portion of the project to develop the county's first ever "urban-wildlands buffer" plan. 
The Board of Supervisors also considered support from numerous groups including the Massanutten Property Owners Association, the Harrisonburg-Rockingham County Chamber of Commerce, Sentara, Sunnyside Retirement and the Shenandoah Valley Bicycle Coalition. 
The following is an overview of the three primary development areas and what's being planned for them as the company phases construction over the coming years. Each stage of development will require site-specific permitting. The first phase of design, engineering and site work (roadways, utilities) is expected in 2024, with building construction expected to begin in 2025. 
Massanutten Station:
Massanutten Station was originally envisioned and rezoned by the County in 2008 as a resort retail, commercial and 235-unit timeshare development. Adjacent areas had previously been rezoned with a resort focus to permit the Massanutten Waterpark, multiple hotels and related commercial space. 
The new Massanutten Station Master Plan will feature two 'Village Centers.' The 'Village Center Commercial Core' will be located adjacent to the intersection of Resort Drive and Route 33. This Center will include Independent Living, Assisted Living and Memory Care units for seniors, and its commercial spaces will focus on residential and healthcare-related services and locally-oriented retailers. 
The 'Village Center Commercial Core' will also include recreational facilities and gathering spots for events, such as live performances. Upon completion, The Massanutten Farmers Market, now in its first year near Woodstone, will be moved to this core. The 'Village Center Recreational Core' will be located farther north and encompass the WaterPark area, with potential future WaterPark expansion and an adjacent hotel. This core will also feature resort-oriented retail, commercial and gathering space. 
As envisioned, Massanutten Station will include approximately 1,250 residential units including single- family detached, duplexes, townhouses, condo flats and apartments. Up to 230 of these units are slated to be age-restricted, and up to 100 of them (slotted between Adventure Drive and Bloomer Springs Road) are intended as workforce housing. 
Up to 250 timeshare units and 350 hotel units were retained in the rezoning. A paved multi-purpose trail is planned to begin at Highway 33, and walking paths and biking trails are planned throughout Massanutten Station, ultimately linking the 'Village Center Commercial Core' with the Woodstone area. Road access to the Massanutten Station area will be from Highway 33, Resort Drive, Adventure Drive and East Point Road, with all necessary new road and entrances constructed by the company.
Woodstone Meadows:
The Woodstone Meadows complex currently consists of timeshare condominiums, one of Massanutten's two golf courses, the resort's check-in and timeshare sales facility, along with a retail outlet, a restaurant, a recreation center and the resort's spa. It also serves as temporary home base for the resort's new Farmers Market. 
Developments slated for Woodstone are expected to enhance the overall experience, centering on the development of a pedestrian promenade designed for daily activities and special events for residents, resort guests and visitors. Several new buildings may be added in the check-in area. The resort is considering moving the timeshare sales office to a new stand-alone facility, and retail, restaurant and spa options may be augmented to create an adjacent focal point for Active Adult residents. 
The paved multi-purpose trail beginning in Massanutten Station will continue up through the Woodstone complex, eventually extending for more than 5 miles. Walking and biking trails in the Woodstone and Regal Vista areas will be expanded. 
Active Adult 55+Community:
This approval re-zoned approximately 197 acres into a contiguous R-5 (Planned Neighborhood District) area. The current plans envision up to 625 residential units, consisting of single-family detached,
duplexes, townhouses, condo flats and apartment units. All units will be age-restricted (55+ years of age) under covenants and applicable law, with additional covenants prohibiting short-term rental use. 
The community's Neighborhood Center will cover approximately 4.25 acres and include commercial and HOA amenity space. Common area within the plan includes 98.5 acres, and walking and multi-purpose
trails in the development will be linked to those in other developments. The development will emphasize a park-like setting and mountain views, with nearly 50% of the land area retained as open space. When complete, the neighborhood will adjoin the George Washington National Forest, and its trail network will link the residential area to the National Forest. 
The company expects to reconstruct an area of Resort Drive to improve sight lines and add turning lanes for access to the community. 
A Vision for the Future:
According to Krohn, these developments will be built in phases over the next 15-20 years. Market conditions will be a factor in the timeline. Even so, the proposed developments reflect projections of residential and service needs in Rockingham County's next two decades. 
"Our visioning process considered numerous successful resort communities in North America, and also vibrant active adult communities such as Celebration in Florida," Krohn said. "These places have commonalities – including comparatively dense placement of attractive residential space, plenty of open and community space and gathering spots and services desired by residents and guests. The primary design goal is to ensure a sense of community and a sense of place that reflects both the Shenandoah Valley and the natural environment."
# # #
About Massanutten Resort
Set on 6,000 acres of sprawling land in the heart of Virginia's Shenandoah Valley, Massanutten Resort is a premier all-season Resort destination that offers every type of traveler an unforgettable experience. Outdoor enthusiasts and adventure buffs will enjoy Massanutten's Mountain Bike Park, offering exciting jump trails for beginners and veteran riders alike, and hiking Massanutten's Western Slope. For those seeking a relaxing escape, the Resort Spa delivers a wide menu of services including manicures, pedicures, detoxifying massages, and more. The Resort is a paradise for adventurous families, featuring an indoor/outdoor waterpark complete with a triple-jet FlowRider® Endless Wave, three escape rooms, the Family Adventure Park, and a petting zoo. Seasonal sports activities include two challenging 18-hole golf courses, skiing, ice skating, and snow tubing. Nothing works up an appetite like an active vacation and with 12 on-site dining options, showcasing variety from mouthwatering barbecue to campfire treats, Massanutten offers something for every taste, season, and occasion. At Massanutten Resort, there is something for everyone, all within reach – located just two hours from Washington, D.C. and 50 minutes from the Charlottesville Albemarle Airport. 
Media Contact:
Hemsworth Communications
Becca Maroney / Allie Kresek
203-807-3450 or [email protected]