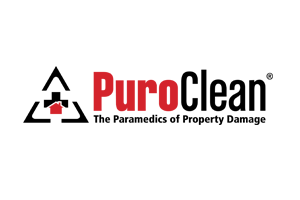 PuroClean Prepares Homeowners, Businesses Leading into Upcoming Season
Tamarac, FL – (November 18, 2019) – Winter is coming…and much like previous years, the impending season is predicted to bring increasingly frigid temperatures. PuroClean, a leading national restoration and remediation franchise, is offering expert insight into what property owners can expect this season – along with tips for how to prepare.
"We want to inform communities throughout the country about what to expect this winter, so that they can prepare their homes and businesses properly," said Steve White, president and COO of PuroClean. "While we can't precisely predict the potential impact of winter weather that is on its way, PuroClean can provide helpful hints based on our past experience, arming the general public with information that will minimize potential damage."
This winter is predicted to be freezing and frosty with temperatures peaking early next year, according to Farmers' Almanac. Active winter weather systems could even bring the return of the polar vortex that wreaked havoc on communities in 2018. Many businesses that were unprepared for last season's impact were forced to close or relocate, due to damage, and many homeowners saw flooding or excessive structural damage. These five expert tips from PuroClean can help reduce the possibility of internal and external property damage
1. Inspect Heating System – Throughout the winter, make sure to keep homes and businesses safe by inspecting your heating system. Prevent carbon monoxide leaks by inspecting the furnace and heat pump to ensure the system is working correctly. Be sure to regularly check and change furnace filters each month as they trap dirt and dust which can impact the effectiveness of the furnace.
2. Prevent Water Damage – With cold weather comes a plethora of water and thawed snow which can heavily impact any home or business structure. Remove snow from around a building's foundation, check water supply lines for leaks yearly and install leak detectors to prevent potential water damage. Remember to disconnect outdoor hoses when not in use to avoid creating a blockage leading to backflow. Consider adding sewage back-up coverage to the building's insurance plan.
3. Protect Pipes from Freezing – With potentially harsh winter conditions ahead, water pipes can freeze and possibly burst causing both water damage and flooding to homes and businesses alike. Simply insulating water pipes in unheated areas, opening cabinet doors to let air circulate around the plumping and letting small amounts of cold-water flow through the pipes are quick ways to prevent frozen pipes. Planning on leaving town for a few days? Remember to set the thermostat to at least 55° F and turn off the water supply, including any appliances that use water.
4. Prevent Ice Dams – Ensure your attic has enough ventilation and that there are not any air leaks. Finding ice dams on your roof is a sign that your attic is not properly insulated, which can lead to the growth of mold within your home or business.
5. Prevent Mold Growth – Winter mold growth tends to form in buildings with poor ventilation, raised humidity and water leaks. Proper building ventilation is key to preventing mold growth during the winter. Opening a window or using an exhaust fan when cooking or showering, is a simple yet effective way to lower the presence of mold growth. It's best to keep indoor humidity below 60%, try a dehumidifier to reach preferred moisture level. Clean the building regularly to reduce food sources for mold.
Commercial and residential properties are increasingly impacted by the strong forces that winter brings. According to the Insurance Information Institute, one in 15 property owners report winter related damages yearly. Whether exterior damage caused by ice dams and strong winds or interior damage due to frozen and burst pipes, repairing homes and businesses can be costly, but avoidable with preparation.
PuroClean is one of the leading restoration franchise companies in the nation. Each year, PuroClean performs thousands of jobs throughout the United States and Canada, providing restoration services from common to large-scale disasters.
For more information on PuroClean, contact 800-775-7876 or visit www.PuroClean.com.
About PuroClean
Known as the "Paramedics of Property Damage®," PuroClean provides water damage remediation, flood water removal, fire and smoke damage remediation, mold removal, and biohazard cleanup to commercial and residential customers. Founded in 2001, PuroClean has a comprehensive network of 290+ franchise offices across North America. PuroClean technicians are thoroughly screened, insured, and trained in utilizing the latest in mitigation technology and procedures, while operating under a strict code of ethics. Each PuroClean office is independently owned and operated. For more information about PuroClean, contact 800-775-7876 or visit www.puroclean.com; for franchise information, visit www.puroclean.com/franchise.
###
Media Contacts:
Hemsworth Communications
Rachel Tabacnic/ Deiondra Skinner
954-716-7614 or [email protected]
Hemsworth Communications
1510 SE 17th Street, Suite 200A
Fort Lauderdale, FL 33316
Unsubscribe