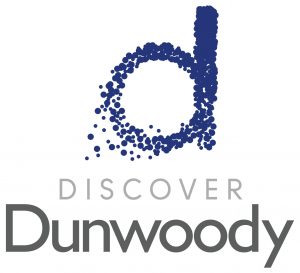 NEW "DUNWOODY MARKET TRAIL" SPOTLIGHTS
UNEXPECTED DINING OPTIONS
Visitors and Foodies Invited to Travel Like a Local in Georgia Destination
Dunwoody, Ga. – (February 27, 2020) – In an effort to showcase the charming and unforgettable restaurants that abound in Dunwoody, Georgia, the team behind the thriving destination revealed a newly created "Dunwoody Market Trail." A winding journey through the city, which has evolved into a premier dining and shopping hub just outside Atlanta, the Dunwoody Market Trail celebrates sometimes-secret spots, giving both locals and visitors alike a new way to explore the area.
"While Dunwoody has long been known for Perimeter Mall, which is the second largest mall in the region, our city has so many incredible people, places and stories that go beyond the expected," said Kimberly Franz, marketing director for Discover Dunwoody. "Many of the stops along our new Dunwoody Market Trail are family-owned and operated, and favorites of the community. This experience can be done all at once or a la carte, with tastefully fun experiences along the way."
Featured stops on the new Dunwoody Market Trail include:
Alon's Bakery & Market – Reminiscent of specialty markets in Europe, Alon's Bakery is known for high-quality, made-from-scratch selection of breads, European-style cakes, pastries and freshly prepared foods like wood-brick, hand-tossed artisan pizzas and spicy tomato pepper shakshuka, a traditional Israeli favorite. Each station specializes in different treats, and the market's open space encourages interaction, inviting patrons to watch pastries come out the oven or chat with the barista making their cappuccino. Established in 1992 by Alon Balshan and his father, the popular spot in Dunwoody's Perimeter Center area has become a neighborhood oasis with indoor seating, a covered outdoor patio and a wealth of local and imported gourmet goods.
Zukerino – A true neighborhood bakery in Dunwoody Village, Zukerino is owned by Soula Levendakis and her husband "Theo" Kazazakis. Both originally from Greece, the couple weaves authentic Greek culture and flavors into their baked goods, which include handmade breads, pastries, elaborately decorated cakes and pies. Zukerino stays true to its roots with specialty items like Tsourekia, a sweet holiday bread made with a spice from a tree that grows only on one island in Greece, and Kourabiedes, a soft shortbread covered with powdered sugar.
E. 48th Street Market – This family-run authentic Italian community grocery takes inspiration from the classic neighborhood marketplaces in New York City. Capturing the best of traditional Tuscan, Piedmontese and Sicilian recipes and staples, E. 48th Street Market serves mouthwatering Italian specialty foods like house-made sausages and fresh pastas. Its shelves are lined with antipasto items, traditional sweets, pastas, fine Italian wines and imported items such as olive oil straight from Sicily. Customers are invited to dine 'al fresco' in the front patio or bring their authentic Italian meal home to enjoy.
Dunwoody Farmers Market – This vibrant farmer's market sells fresh seasonal produce, free-range meats and more while also serving as a gathering place for the community. Its central location at the front of Brook Run Park makes it one of the most convenient farmers market in North Atlanta, where visitors can sip on organic coffee and grocery shop while watching the kids play nearby. Vendors include Calyroad Creamery, one of Georgia's first micro-creameries with artisan cheeses made with fresh Georgia milk; Dickey Farms, a family-owned and operated farm specializing in fresh peaches, pecans and ice cream for more than 120 years; and Regina's Farm Kitchen, which started in Dunwoody and is known nationwide for its award-winning jams, sauces and salsas.
Nell's Produce Market – From spring to winter, this produce stand – which can easily be spotted from afar with its signature red and white tent – is a Dunwoody staple. Sourced from local farmers in Georgia, North Carolina, Tennessee and Alabama, Nell's Produce Market rotates its selection seasonally and stocks items such as Christmas trees during the colder months. New produce is delivered fresh every day, ensuring high quality and long-lasting fruits and vegetables. Family-owned and run, Nell's Produce Market is an ideal spot to sample Dunwoody's local flavor and community.
Café Intermezzo – This authentic European coffeehouse presents an over-the-top menu of Italian pastries, desserts and beverages alike. Located in Perimeter Center, Café Intermezzo offers more than 100 options for deserts – including tortes, tarts, cheesecakes and pies – and a 50-page beverage book offering hundreds of choices for specialty coffee drinks, teas, beers, wines and liquors. With seemingly limitless options, Café Intermezzo's "tour guides" personally walk customers through pastries and desserts for an intimate experience.
For more information, visit DiscoverDunwoody.com. Stay up-to-date on the latest Discover Dunwoody news by following @DiscoverDunwoody on Instagram or DiscoverDunwoody on Facebook.
About Discover Dunwoody
Located just 10 miles north of Atlanta, Dunwoody, Georgia is a premier hub for shopping, dining, business, and genuine hospitality. From locally owned boutiques to crowd favorites, wine bars to patio dining, a fine art school to a theatre company and more than 180 acres of green space, Dunwoody offers unexpected experiences around every corner. With easy access to mass transit and major highways, the city provides accessibility to key Georgia tourist attractions, events, and festivals while still delivering the charm of a small community with its own annual events, such as the Dunwoody Arts Festival and Lemonade Days.
###
Media Contact:
Julie Hong, Hemsworth Communications
678-631-9974 or [email protected]
This message was sent to [email protected]
Hemsworth Communications
1510 SE 17th Street, Suite 200A
Fort Lauderdale, FL 33316