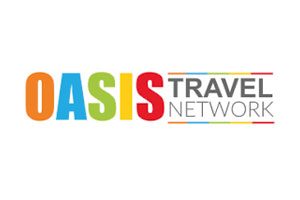 Members Who Sign Up by May 31st Receive Early Bird Discounts; Customizable Program Caters to Advisors Seeking Membership Options
Boca Raton, FL (May 28, 2020) – OASIS Travel Network – an award-winning host travel agency, today announced that beginning May 2020, it will replace its traditional Basic, Elite and Platinum plans with an all-new "Build-A-Plan" program, letting travel advisors customize their membership by choosing from one of four new commission levels based on their individual business needs. Those who come on board by May 31, 2020 will receive "early-bird" discounts, including an additional month free with a purchase of any annual component. All members opting into the "Build-A-Plan" will also receive free membership into the American Society of Travel Advisors (ASTA), the world's largest association of travel professionals. 
"It's no doubt that the past few months have been a challenge for the travel industry overall, and we wanted to use the downtime to create a new program that will help our members manage their budgets better so the Build-A-Plan program was born," said Kelly Bergin, President of OASIS Travel Network. "When this pandemic passes, we want our members to still be in business so we are offering membership choices that work for many different business models. We're incredibly proud of this program and know it will help our members in this time of uncertainty." 
OASIS Travel Network's 'Build-A-Plan' program will continue to provide the network's members with the tools needed to operate a successful travel business. Among the many exclusive offerings to better promote a travel advisor's business they include high-tech, branded websites with an integrated hotel and cruise booking engine, best in class email and print marketing through Signature Travel Network, an automatic client booking management system – an associate program to grow business, and value-added perks to help with repeat and referral clients. Additionally, a mobile application for the client's itinerary is included as an added benefit.   
"In difficult times like these, especially as a travel advisor, I am proud to be a member of OASIS Travel Network," says seasoned travel advisor Nancy Kays, owner and president of Primetime Getaways, Inc. "Travel is an essential part of so many lives and with the new Build-A-Plan program, I will have access to even more tools to help travelers book safe and memorable experiences. I am grateful to OASIS Travel Network for their passion towards the industry and its members, and I'm excited to continue the journey!" 
For more information on OASIS Travel Network, visit www.oasistravelnetwork.com.  
About OASIS Travel Network:
OASIS Travel Network, formed in 2009, hosts more than 750 independent advisors located in all 50 states. OASIS Travel Network has received two Travel Weekly Magellan Awards and has won accolades from numerous cruise lines and tour operators and a proud member of Signature Travel Network.  OASIS Travel Network offers its advisors a variety of options based upon their own business goals, including commission plans of up to 100%, and a suite of technology and marketing solutions either free or at substantial discounts. OASIS Travel Network is proud to have added over 400 new advisors to the travel industry with its award winning New2Travel program.  For more information on OASIS Travel Network, visit www.oasistravelnetwork.com.
###
Media Contact:
Adrianne Richardson/Andrea Alvarez
Hemsworth Communications, 954.716.7614
This message was sent to [email protected]
Hemsworth Communications
1510 SE 17th Street, Suite 200A
Fort Lauderdale, FL 33316