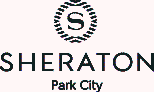 Newly Renovated Park City Property Will Continue to Provide An Unparalleled Guest Experience and Superior Service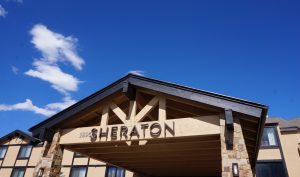 Park City, Utah – July 10, 2019 – The Park City Marriott is now the Sheraton Park City, effective today. Leveraging the experience and prestige of Marriott International's most global brand, the hotel will continue to serve as the ideal year-round home base for leisure and business travelers.
"2019 marks a new chapter for our hotel. New guest rooms, new meeting spaces, a new restaurant concept and now, a new relationship with Marriott International as we transition to the Sheraton Park City," said Jason Ford, the hotel's general manager. "While much is new – one thing remains the same. Our team members will continue to provide our guests with a warm, welcoming retreat in the heart of Park City."
Located just 35 minutes from Salt Lake International Airport near Park City's historic Main Street, Sheraton Park City is perfectly positioned for guests to take advantage of the destination's world-class offerings, including outdoor activities, shopping, and restaurants. Sheraton Park City is just minutes from Park City's world-class ski trails – including the largest ski area in North America, making it an excellent base for those looking for an outdoor adventure.
Decorated with warm, natural colors as well as local artwork, 193 recently remodeled guestrooms and seven suites are equipped with convenient amenities including mini-fridges, in-room coffee makers, and work desks. The hotel also features an indoor pool, hot tub and fitness center, as well as a patio with seating and outdoor firepits, which hosts a variety of events throughout the year.
Sheraton Park City dining options include the DEN Restaurant, featuring casual fare for breakfast and lunch, and Timbers Bar and Patio – the perfect spot to grab dinner or a drink while taking in views of Utah's mountains. In addition, there's an on-site Starbucks® for a quick breakfast or an afternoon pick-me-up. For meetings, weddings and other special events, the hotel offers 14,000 square feet of flexible event space – which showcases new wall coverings, carpet, light fixtures, sound system and furniture – with the capacity to accommodate up to 700 people. This includes 11 event rooms – eight of which can be used for breakout rooms.
Guests visiting this newest addition to the growing Sheraton Hotels & Resorts portfolio, Marriott International's third largest brand, can continue earning and redeeming Marriott Bonvoy™ points for redemption on free nights, flights and exclusive experiences. This includes travelers with pets, a new audience for the hotel, as part of the Sheraton brand's pet-friendly pledge. Under the continued management of Driftwood Hospitality Management (DHM) and ownership of Driftwood Acquisitions & Development (DAD), the property will remain the official host hotel of the acclaimed Sundance Film Festival.
For more information on Sheraton Park City, visit www.marriott.com/hotels/travel/slcsc-sheraton-park-city. Follow the hotel on Twitter and Instagram at @PCSheraton.
About Sheraton Hotels & Resorts
Sheraton Hotels & Resorts, part of Marriott International, Inc., makes it easy for guests to explore, relax and enjoy the possibilities of travel at nearly 450 hotels in over 70 countries and territories around the world. Sheraton continues to enhance the brand through innovative guest experience, differentiating design, multi-channel marketing and a sharp focus on service. To learn more, visit www.sheraton.com. Stay connected to Sheraton on Facebook, and @sheratonhotels on Twitter and Instagram. Sheraton is proud to participate in Marriott Bonvoy, the new name of Marriott's travel program replacing Marriott Rewards®, The Ritz- Carlton Rewards®, and Starwood Preferred Guest® (SPG). The program offers members an extraordinary portfolio of global brands, experiences on Marriott Bonvoy Moments and unparalleled benefits including earning points toward free hotel stays and nights toward Elite status recognition. To enroll for free or for more information about the program, visit MarriottBonvoy.marriott.com.
About Driftwood Hospitality Management
Driftwood Hospitality Management is a leader in providing solutions-based services for the domestic and international hotel industry. Driftwood works with award winning franchises, nationally recognized hospitality brands and major resort destinations in top markets around the United States and Costa Rica. Headquartered in North Palm Beach, Florida, Driftwood has additional offices in Miami, Arizona and Costa Rica to serve hotels across the United States and internationally. The Driftwood Hospitality executive team provides more than two decades of combined hotel experience with a focus on hotel operations. Driftwood's goal is to capitalize upon growth opportunities, form strategic partnerships, and work with under-performing hotels in various markets to ensure long-term growth. With over 15 years of expertise in acquisition, development, repositioning, renovations, and hotel operations, Driftwood brings a tailored approach to each property and market, ensuring that clients receive the highest level of service and are positioned for growth.  For more information, please visit www.driftwoodhospitality.com.
About Driftwood Acquisitions & Development
Driftwood Acquisitions & Development, LP (DAD) is a Miami, Florida-based company with a first-of-its-kind business model allowing accredited investors to co-invest in fully financed, institutional-quality, cash-flowing hotel assets at low entry points (minimum $100,000 investment). DAD selectively acquires high-quality hotel assets with its own capital, installs new professional management, and then allows clients to participate in the investment. DAD is also a reputable leader in the EB-5 Investor program, a government initiative to attract foreign investment to create jobs in the U.S. DAD has helped over 120 foreign investors in their US Visa process and in turn has created hundreds of jobs by developing EB-5 qualified hotels. For more information, please visit www.dadlp.com.
F: @DADLP | I: @DriftwoodADLP | T: @Driftwoodadlp
###
Media Contact:
Hemsworth Communications
954-716-7614 or [email protected]
This message was sent to [email protected].
Hemsworth Communications
1510 SE 17th Street, Suite 200A
Fort Lauderdale, FL 33316