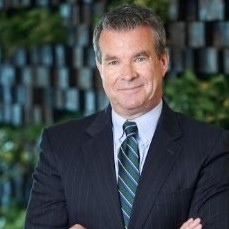 FORT LAUDERDALE, Fla. – (December 9, 2021) – South Florida-based Performance Hospitality Management, an innovative hotel and resort management company, today announced the appointment of Mark Anderson as chief operations officer. An industry veteran with more than 35 years of diverse hospitality and management experience, Anderson will oversee the company's operations and strategic development.
"Mark has a proven track record of success in managing large hospitality portfolios across multiple markets to create value for stakeholders," said Ayelet Weinstein, president and CEO of Performance Hospitality Management. "With his strong background in hotel and resort operations, extensive market knowledge and impressive achievements, we know Mark will be instrumental in helping take our operations, culture and vision to the next level."
Over the course of his career, Anderson has served as a leader in operations, sales and revenue generation, concept development, renovation and property development. After graduating from Johnson and Wales University, Anderson held various property and regional operations roles within an array of notable hotel groups including Starwood, Marriott and Hilton, before joining Wyndham Hotels and Resorts in 2015. While with the Wyndham company, he was promoted to Group Vice President where he led a team of 12 covering the operational leadership of 315 hotels across the U.S. and delivered $1 billion in gross revenue. Most recently, Anderson was the vice president of sales and operations at Integrity Services – a full-service commercial cleaning and staffing company.
Beyond his professional endeavors, Anderson is an avid golfer and enjoys being active and spending time outdoors hiking and biking.
"I am thrilled to become part of the cutting-edge team at Performance Hospitality Management at a pivotal time for the hospitality industry – not just in Florida, but nationally and globally," said Anderson. "I look forward to working alongside Ayelet and the rest of her team, building upon Performance Hospitality Management's legacy of operational excellence and identifying new ways to enhance our value proposition to the hotels and resorts within our portfolio."
For more information, visit PerformanceHospitality.com. 
About Performance Hospitality Management
Headquartered in South Florida, Performance Hospitality Management is a dynamic management company that offers a full suite of property and asset management services and is defined by thinking and acting like owners in all aspects of operations, delivering superior bottom-line results.  Employing industry-leading systems and processes to ensure effective execution at every stage of the investment life cycle, the Performance Hospitality Management team focuses on building efficient operating platforms and prides themselves on delivering successful strategies and tactics that are tailored to each hotel, producing strong financial results. Specific services include hotel operations, sales and marketing, revenue management, food and beverage, information technology, finance and recruitment, human resources, and brand relations.
# # #
Media Contact:
Hemsworth Communications
954-716-7614 or [email protected]