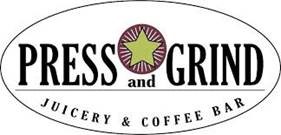 Locally Owned and Operated Coffee Shop and Eatery Has Raised Nearly $10,000
to Feed Those on the Front Lines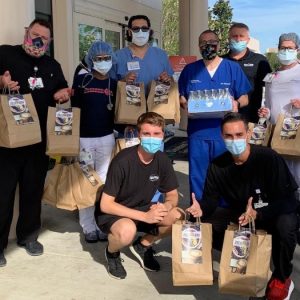 Fort Lauderdale, FL – Wednesday, May 13, 2020 – Press & Grind Café, an independently owned juicery and coffee bar, has helped support its South Florida neighbors during the fight against COVID-19. Since mid-March, employees at the neighborhood coffee shop and eatery – which has two locations in the Fort Lauderdale area – have worked tirelessly, raising nearly $10,000 to feed local healthcare professionals, firefighters, police stations, 911 call centers and others on the front lines.
"While the coronavirus outbreak has been devasting to many businesses, especially restaurants, I saw an opportunity to use our services to help feed those who are working around the clock to protect our communities," said Joe Sloboda, owner and founder of Press & Grind Café. "Our official philanthropic effort started when one of our regular customers requested a large group order for her daughter, who was working in the Intensive Care Unit at Memorial Regional Hospital in Hollywood. From there, another patron was inspired to buy meals for the night staff at Broward General Medical Center in Fort Lauderdale. After that, we decided to pivot our business model to adapt to the crisis."
Through donations on its GoFundMe page, Facebook and in-store, Press & Grind Café has prepared, packaged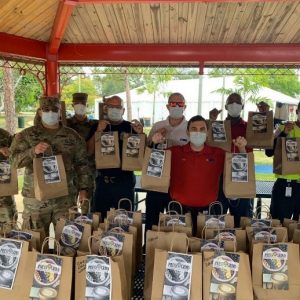 and delivered healthy meals to more than 1,500 first responders throughout the South Florida community.
"While traditional sales have been quite low as expected during the shutdown, this has given us the opportunity to retain our staff and give back to the community, which is so important. We are not currently making a profit, but we've managed to raise enough funds to keep 20 employees on the payroll at our two locations, while donating food and beverage locally," explained Sloboda.  
The original Press & Grind Café opened in 2018 in Victoria Park.  The brand has since expanded with a second location on 17th Street, which opened in February of this year. The menu features breakfast, lunch and all-day dining options in addition to an elevated coffee program, fresh-pressed juices and more. Currently, both locations are open for curbside pick-up and delivery every day from 7 a.m. to 5 p.m. with an extensive list of made-from-scratch sandwiches, wraps and salads.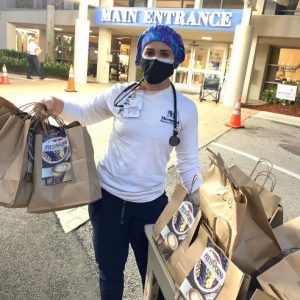 This grassroots initiative is not Press & Grind Café's first major fundraising effort. In response to Hurricane Dorian, the local coffee shop raised more than $20,000 in monetary donations to benefit those impacted in The Bahamas. Sloboda and his team also collected and delivered more than 1,000 pounds of supplies to Great Abaco and Marsh Harbour as part of the devastation response.
"We believe it is our responsibility to lend a helping hand wherever we can," said Sloboda. "We're incredibly thankful for the support from our regulars, new guests and the South Florida community. We're working as hard as we can to stay in business and look forward to reopening our doors fully to the public as soon as it is safe to do so."
To donate, please visit the GoFundMe page. Donations are also accepted on Facebook and in-person at each Press & Grind Café location.
For the latest updates and news from Press & Grind Café, visit PressAndGrindCafe.com, or follow on Instagram at @PressAndGrindCafe and on Facebook at Facebook.com/PressAndGrindCafe. 
About Press & Grind Café
Launched in 2018, Press & Grind Cafe is the neighborhood juicery and coffee bar serving a variety of healthy and convenient food and beverage options. Offering the finest single origin specialty coffee, organic smoothies, fresh pressed juices, and handmade salads, sandwiches and acai bowls, the restaurant's two locations in the heart of Victoria Park and 17th Street are open for curbside pick-up and delivery daily from 7 a.m. to 5 p.m. Online ordering is available through Press & Grind's mobile-friendly website. Delivery orders are currently available via Uber Eats, Delivery Dudes, DoorDash, Postmates and GrubHub.
###
Media Contact:
Lacey Outten
Hemsworth Communications
864.918.1089, [email protected]
This message was sent to [email protected].
Hemsworth Communications
1510 SE 17th Street, Suite 200A
Fort Lauderdale, FL 33316