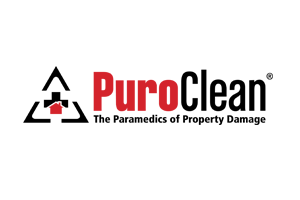 South Florida-Based Restoration & Remediation Franchise Makes National Rankings on Inc. Magazine's "5000 Fastest Growing Companies," Franchise Times' "Top 400" List, South Florida Business Journal's 50 Fastest-Growing Private Companies List; Thriving Brand Also Wins "Multiple International and American Business Awards"
TAMARAC, Fla. – (August 18, 2021) – PuroClean, a leading restoration and remediation franchise, today announced the continuation of an impressive awards streak, earning nods from renowned media organizations and globally acclaimed business groups during the first half of 2021. Recognized for its exceptional growth, leadership, and culture in the restoration industry, PuroClean was recently featured on Inc. Magazine's annual "Inc. 5000 – Fastest-Growing Businesses" list, South Florida Business Journal's 50 Fastest Growing Private Companies List, and Franchise Times "Top 400" list. In addition, the brand earned multiple 2021 "Stevies" – awarded by the International & the American Business Awards groups – with recognition at the bronze, silver, and gold levels.
"It's an incredible honor to receive such a multitude of competitive accolades already this year, being recognized for our efforts as an innovative leader within both the franchising industry and the business community at large," PuroClean CEO and Chairman Mark W. Davis said. "Despite the unprecedented challenges we all faced during 2020, PuroClean was able to reach record-breaking new heights, and we look forward to continuing to pave the way in the years ahead."
PuroClean was also recognized on Franchise Times' "Top 400," one of the most elite franchising rankings specifically based on world-wide revenue. Most recently, the brand was ranked as part of Inc. Magazine's 5000 list as one of the nation's "fastest-growing privately-held companies." That list represents a unique look at the most successful companies within the American economy's most dynamic segment—its independent businesses. Among this year's Inc. 5000, the average median three-year growth rate soared to 543 percent, and median revenue reached $11.1 million.
"Building one of the fastest-growing companies in America in any year is a remarkable achievement," Inc. Editor-in-Chief Scott Omelianuk said. "Building one in the crisis we've lived through is just plain amazing. This kind of accomplishment comes with hard work, smart pivots, great leadership and the help of a whole lot of people."
Moving beyond editorial rankings and awards, PuroClean and its corporate support team were also recently honored by both the International and American Business Awards, earning a variety of gold, silver and bronze "Stevies." Presented annually, the International Business "Stevie" Awards were created in 2002 to recognize the accomplishments and contributions of companies and businesspeople worldwide.
As part of this year's program, PuroClean President and COO Steve White was awarded the Silver in the Executive of the Year – Business or Professional Services category in recognition of his 35 years in franchising, boosting the PuroClean brand's incredible corporate culture of Servant Leadership, Extreme Ownership, and Active Collaboration, and leading a thriving business model through record growth during the pandemic.
Chrissy VanderWyde, PuroClean vice president of franchise relations, was awarded the Gold Lifetime Achievement Award within the Consumer Services Industries category in recognition of her 31-year tenure within the restoration and remediation industry. Chrissy's wide range of responsibilities has served the PuroClean network in all capacities throughout her span at the company. Currently, she manages coordination of all team and franchise events and is a key player on decisions related to team member development.
In addition, PuroClean received the bronze Company of The Year award within the Business and Professional Services – Medium-size award category of the International Business Awards, as well as the bronze award for Best New Franchise Directory Search Tool with the American Business Awards.
"At PuroClean, our company culture eats strategy for breakfast every day, and we are relentlessly dedicated to leading with a servant heart, which I believe has paid off in helping us not only grow but be recognized for our collective achievements in these ways," White said.
For leaders of multinational brands with hundreds of locations, one of the biggest obstacles can be creating a culture that permeates throughout the entirety of the organization, resonating with each and every individual employee and franchise owner. By incorporating a "ONE TEAM" focus, PuroClean has continued to prevail as a dominant leader within the franchising industry.
About PuroClean
PuroClean provides water damage remediation, flood water removal, fire and smoke damage remediation, mold removal, and biohazard cleanup to commercial and residential customers. Founded in 2001, PuroClean has a comprehensive network of more than 360 franchise offices across North America. PuroClean technicians are thoroughly screened, insured, and trained in utilizing the latest in mitigation technology and procedures, while operating under a strict code of ethics. Each PuroClean office is independently owned and operated. For more information about PuroClean, contact 800-775-7876 or visit www.puroclean.com; for franchise information, visit www.puroclean.com/franchise.
###
Media Contacts
Hemsworth Communications
Jillian Mushman / Haley Brent
954-716-7614 or [email protected]