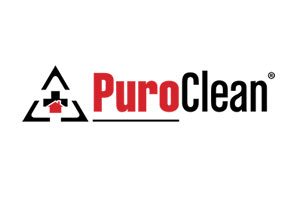 Leading Restoration and Remediation Franchise Earns International Praise for
COVID-19 Corporate Response, Marketing Department Innovation, and Website Networking Solutions 
Tamarac, Fla. – (October 6, 2020) – PuroClean, a leading national restoration and remediation franchise, today announced it has earned a Bronze award for Most Valuable Corporate Response for the 17th Annual International Business Awards® as well as two Gold Stevie® Awards for Marketing Department of the Year and Collaboration/Social Networking Solutions. Last year, the company was the recipient of the 2019 American Business Awards® Gold Award and the International Business Awards® Bronze Award in the User Interface Design Web category for the launch of the franchise's updated website. Nicknamed the "Stevie" for the Greek word for "crowned," the awards will be presented at a virtual ceremony on December 1.
"It is a tremendous honor to receive three Stevie Awards this year that highlight the combined efforts and contributions from our corporate headquarters, marketing department, and internet marketing team all working together as one," said Mark W. Davis, Chairman and CEO of PuroClean. "While this year has been challenging for many across the globe, it's a privilege to see our brand bond together to achieve incredible strides to provide support to our franchise network."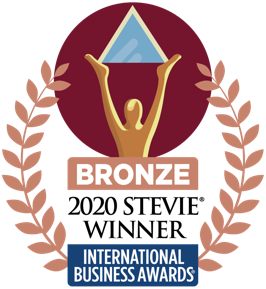 The company's Bronze acknowledgment comes as a result of its COVID-19 corporate response to company-wide efforts focused on the safety and wellbeing, beginning with the corporate team and implemented across the franchise network throughout the U.S. and Canada. These actions, led by President and COO of PuroClean, Steve White, led to record growth amid the pandemic.  Keeping with the corporate vision of servant leadership, strict branding guidelines, and world-class support to the communities they serve, the executive team kept the lines of communication open to ensure full support for all concerned.  Through daily corporate briefings, check-ins, and weekly virtual happy hours, all designed to maintain strong execution and share the vision that PuroClean cares. The leadership team reinforced the corporate messages by implementing new virtual training courses, distributing a myriad of operational procedures, new marketing materials, providing ongoing virtual updates on the ever-changing COVID guidelines and procedures, and sharing copious corporate messages via eNewsletters and videos.  All this, as the brand implemented work-from-home for the entire corporate team supporting the over 320 franchise offices, all working through quarantine, and subsequently, through the office reopenings.  Franchise owners were supported and encouraged as they selflessly gave back, providing complimentary COVID cleanup services for their local fire departments, police stations, hospitals, and first responders.  And when the company's largest event, the annual convention, was cancelled, over 150 teams hosting viewing parties showed up to celebrate their colleagues at the virtual Awards broadcast.
Earning Gold accolades from this year's contributions, PuroClean's Marketing Department was awarded the Marketing Department of the Year for staying ahead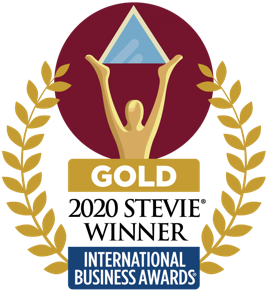 of the rapidly changing parameters, going above and beyond to provide world-class support to their franchise network and customers throughout the communities they serve in response to the COVID-19 pandemic. Ensuring all messaging was aligned with the CDC safety standards, the corporate culture, and branding, the team kicked into high gear to become an information hub, making daily calls to assess how COVID-19 was affecting the network and how best to support them. While the competition focused on selling services, PuroClean's Marketing team focused on its servant leadership culture and supporting the communities.
Working overtime, they rapidly produced resources to support the franchise network in effectively and safely providing COVID-19 cleaning services. The team provided critical resources to the more than 320 franchise locations throughout North America, implementing a virtual classroom for new franchise owner training with digital visuals. Since February 2020, the team released more than 45 marketing pieces and did not skip a beat in producing two quarterly editions of the company-branded HEARTBEAT magazine developed, updated, and distributed on time to support the entire franchise network.
In addition, this team created new content for blogs and social media; ongoing public relations campaigns; weekly internal eNewsletters and magazines; business development strategies; video marketing campaigns; online academy classes on COVID-19-specific marketing and safety training materials, biohazard procedures and guidelines, and external documents on connecting with insurance agents and municipalities.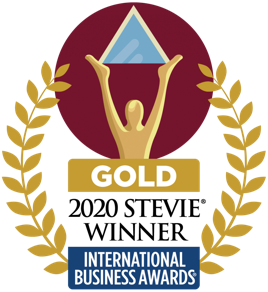 Following in the Gold honors, PuroClean also earned praise for an addition to its recently updated award-winning website, developed by media partner, Bright Pink Agency, to incorporate a new franchise directory tool. This new website element combines several databases into one simple search system.  While helping property owners throughout North America, faced with restoration and remediation issues in their homes and businesses, to find help 24/7/365, it simultaneously routes those incoming inquiries directly to the 320-plus franchise locations to efficiently bring in jobs, all while being designed to be user-friendly, flexible, and data-driven.
"These international accolades showcase the strength of the PuroClean way, bringing innovation, solutions, and support during times of need to our franchise network, the communities they serve, and their business partners," said White. "We are proud of these accomplishments and know that our corporate headquarters and marketing partners work closely together to develop strong systems to help our brand operate efficiently during these unprecedented times."
More than 3,800 nominations from organizations of all sizes from 63 nations and in virtually every industry were submitted this year for consideration in a wide range of Stevie Award categories. Stevie Award winners were determined by the average scores of more than 250 executives worldwide who participated in the judging process from July through early September.
"Despite the unprecedented impact the COVID-19 pandemic has had on organizations and working people worldwide, the number and quality of nominations we received in this year's International Business Awards attest to the continued outstanding performance of many organizations," said Stevie Awards president Maggie Gallagher. "The commitment we've seen through these nominations to maintaining the success, health, and safety of employees, customers, and communities is truly impressive."
PuroClean is one of the leading restoration franchise companies in the nation. Each year, PuroClean performs thousands of jobs throughout the United States and Canada, providing restoration services from common to large-scale disasters.
Details about The International Business Awards and the lists of Stevie Award winners are available at www.StevieAwards.com/IBA. 
For more information on PuroClean, contact 800-775-7876 or visit www.PuroClean.com.
About PuroClean
Known as the "Paramedics of Property Damage®," PuroClean provides water damage remediation, flood water removal, fire and smoke damage remediation, mold removal, and biohazard cleanup to commercial and residential customers. Founded in 2001, PuroClean has a comprehensive network of more than 300 franchise offices across North America. PuroClean technicians are thoroughly screened, insured, and trained in utilizing the latest in mitigation technology and procedures, while operating under a strict code of ethics. Each PuroClean office is independently owned and operated. For more information about PuroClean, contact 800-775-7876 or visit www.PuroClean.com; for franchise information, visit www.PuroCleanFranchise.com.
About the Stevie Awards
Stevie Awards are conferred in eight programs: the Asia-Pacific Stevie Awards, the German Stevie Awards, the Middle East & North Africa Stevie Awards, The American Business Awards®, The International Business Awards®, the Stevie Awards for Women in Business, the Stevie Awards for Great Employers, and the Stevie Awards for Sales & Customer Service. Stevie Awards competitions receive more than 12,000 nominations each year from organizations in more than 70 nations. Honoring organizations of all types and sizes and the people behind them, the Stevies recognize outstanding performances in the workplace worldwide. Learn more about the Stevie Awards at www.StevieAwards.com.
###
Media Contacts:
Hemsworth Communications
Rachel Tabacnic/ Paige Alonso
561-441-9692 or [email protected]
Hemsworth Communications
1510 SE 17th Street, Suite 200A
Fort Lauderdale, FL 33316