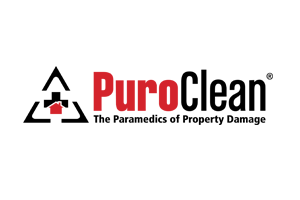 Leading Restoration and Remediation Franchise Ranked for High Marks in Franchise Owner Satisfaction and Performance
Tamarac, FL. – (January 30, 2020) – PuroClean, a leading restoration and remediation franchise, today announced that it has – for the second consecutive year – been named a top franchise by Franchise Business Review. With all rankings based solely on franchise owner satisfaction and performance, this year's ranking reflects PuroClean's commitment to its franchise owners and relentless support of their success.
"It's always an honor to be recognized by industry leaders and top rankings, but this award is particularly meaningful for us because it's the only list based 100 percent on franchise owner satisfaction," said Mark W. Davis, CEO and Chairman of PuroClean. "We consider our franchise owners the key to our success, and we look forward to continuing to find relevant ways to be a true partner to them."
PuroClean was placed at the top of a list of more than 300 leading franchise brands considered for this year's ranking. Its franchise owners awarded the highest ratings to PuroClean's core values, franchisee community and self-evaluation of their personal enjoyment of the business and organization. Franchise Business Review, a franchise market research firm that performs independent studies of franchisee satisfaction, surveyed more than 27,500 franchise owners on 33 benchmark questions. The survey included topics related to franchise owners' experience and satisfaction regarding critical areas of their franchise systems, including leadership, training, core values, and overall enjoyment of owning their franchise.
"We're proud to be honored by Franchise Business Review for our efforts to support PuroClean franchise owners and their businesses," said Steve White, President and COO of PuroClean. "We strive to lead by example and serve our franchise owners in every possible way, in turn, helping empower them to better serve their local communities. As we continue to expand our brand, achievements from industry-leading organizations are a definite pride point, proving that our focus on servant leadership is a true differentiator from our competitors."
One of the fastest-growing franchises in the United States, PuroClean works with individual franchise owners to build a profitable business while simultaneously giving back to the community during its times of need. Providing the necessary support systems to equip franchise owners with the tools and expertise for success, PuroClean received countless accolades for its leadership and innovation within franchising, including Entrepreneur magazine's 2020 Franchise 500.
To view the full list of Franchise Business Review's 2020 Top Franchises, visit FranchiseBusinessReview.com. For more information on the PuroClean franchise system, contact 800-351-2282 or visit www.PuroClean.com/Franchise.
About PuroClean
Known as the "Paramedics of Property Damage®," PuroClean provides water damage remediation, flood water removal, fire and smoke damage remediation, mold removal, and biohazard cleanup to commercial and residential customers. Founded in 2001, PuroClean has a comprehensive network of 290+ franchise offices across North America. PuroClean technicians are thoroughly screened, insured, and trained in utilizing the latest in mitigation technology and procedures, while operating under a strict code of ethics. Each PuroClean office is independently owned and operated. For more information about PuroClean, contact 800-775-7876 or visit www.puroclean.com; for franchise information, visit www.puroclean.com/franchise.
###
Media Contacts:
Hemsworth Communications
Rachel Tabacnic / Julie Hong
954-716-7614 or [email protected]
This message was sent to [email protected]
Hemsworth Communications
1510 SE 17th Street, Suite 200A
Fort Lauderdale, FL 33316