Nathaniel Overseeing Company Financial Growth in Supervisory Role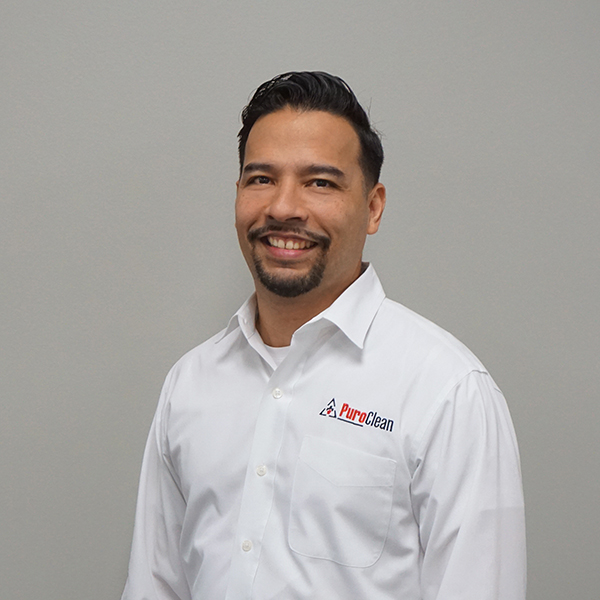 TAMARAC, Fla. (April 4, 2023) – PuroClean, one of the country's leading property restoration and remediation franchises, is pleased to announce the promotion of Jean-Paul (JP) Nathaniel to the position of controller following nearly six years on the PuroClean team. A savvy senior audit and accounting professional with extensive experience in audit and business efficiency analysis, Nathaniel will focus on PuroClean financial growth and management in his new role.
"We are experiencing tremendous growth at PuroClean, and JP is a major asset in continuing that growth," PuroClean Chief Financial Officer Duane Marker said. "He continues to contribute to organizational effectiveness with his strong ability to solve complex business problems by leveraging analytics, implementing new process improvement tools, and project management."
Nathaniel's responsibilities as controller will include establishing and maintaining the company's accounting principles, practices, procedures, and initiatives, including accounting, budgeting, and financial analysis. He will undertake all aspects of financial management, including corporate accounting, regulatory and financial reporting, forecast preparation, and financial risk management, as well as the development of internal control policies and procedures.
During his time at PuroClean, Nathaniel has assisted the franchise network by successfully developing a series of network-wide benchmarks to provide franchise owners with guidance on their financial performance relative to their peers, preparing an analysis of various operating metrics and KPIs, ensuring royalties are being properly reported and calculated in accordance with contracted terms and conditions, and developed QuickBooks training for franchise owners.
"I'm proud to continue to grow with the PuroClean team," Nathaniel said. "The management team leads with passion and is always ready to adapt to change with forward-thinking and innovative ideas."
In his more than 20 years of experience in financial management, Nathaniel has served in several high-level auditing positions at well-known employers, including Ernst & Young, Carnival Corporation, and Jackson Health System, having most recently served as the PuroClean director of financial analysis and compliance.
Nathaniel holds a master's in accounting from the University of Virginia and a bachelor's in business administration from North Carolina Central University. He is also a certified public accountant (CPA).
For more than 20 years, PuroClean has helped home and business owners with their restoration and remediation needs, serving communities across the United States and Canada with a network of more than 425 offices.
As a leading franchise concept, the PuroClean model is ideal for business entrepreneurs passionate about contributing to their communities during times of need or natural disasters. PuroClean franchise owners receive extensive training on proper remediation and restoration techniques through the PuroClean Academy, both hands-on and classroom-based, and are provided with pre-opening training courses to help prepare for the launch of their local PuroClean business. The company also offers marketing support to help franchise owners realize success.
For more information about PuroClean, call 800-775-7876 or visit www.PuroClean.com. To learn more about franchising opportunities, visit www.PuroCleanFranchise.com.
# # #
About PuroClean
PuroClean is a leading, world-class service brand for property water damage remediation, fire and smoke damage mitigation, mold removal, and biohazard clean-up services, working with both residential and commercial customers across the US and Canada. Founded in 2001, PuroClean is a diverse, fast-growing network of more than 425 North American franchise locations, each independently owned and operated. With a commitment to respond within two hours, the professionals at PuroClean are thoroughly screened, insured, and trained in utilizing the latest cutting-edge mitigation technology to complete the remediation task at hand. PuroClean has earned numerous awards within franchising and the greater global business community, including "The Franchise Satisfaction Award" from Franchise Business Review, ranking on The Franchise 500 from Entrepreneur Magazine, Inc. Magazine's "5000 Fastest Growing Private Companies" and Franchise Times "Top 400," and being named a Top Franchise for Veterans by Entrepreneur Magazine. PuroClean has the highest customer service satisfaction score among the top three carriers in the country. For more information about PuroClean, contact 800-775-7876 or visit www.PuroClean.com; for franchise information, visit www.PuroCleanFranchise.com.
Media Contacts:
Hemsworth Communications
Mandy Holm / Jennifer Gordillo
770-856-9123 or [email protected]