PUROCLEAN SALUTES PRESIDENT AND COO STEVE WHITE
FOR 35 YEARS IN FRANCHISING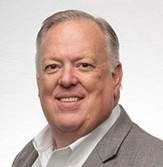 Military Veteran and IFA VetFran Chair Remains Focused on Servant Leadership Approach, Leading Restoration and Remediation Franchise to New Heights
Tamarac, Fla. (March 9, 2021) – PuroClean President and COO Steve White is celebrating a major milestone, with tributes coming in from franchise owners and industry leaders alike. Having so far dedicated 35 years to the franchising industry, White has earned a stellar reputation as a "bold leader" who listens attentively to his team, inspiring innovation while creating a solutions-driven culture that thrives in adversity. White has been praised with accolades throughout his years in franchising for focusing on servant leadership and the concerted effort he places on helping local entrepreneurs find success.
"Frank [Torre] and I are honored to congratulate Steve on reaching 35 years in franchising, and we are proud to have been part of his journey since he came onboard with PuroClean in 2013," said Mark W. Davis, CEO and Chairman of PuroClean. "Steve is a dedicated leader with a unique, personal, caring style, and under his leadership, PuroClean continues its evolution toward becoming a world-class brand. It is a privilege to work alongside Steve and to watch his relentless servant leadership make a terrific impact on our network of entrepreneurs and the communities they serve."
Under White's leadership, the PuroClean brand has become stronger than ever, expanding into more than 320 locations while boosting company culture and maintaining a family feel. In the last five years alone, the company's system-wide sales more than doubled, and the average sales per franchise unit have risen by 50 percent. Just this year alone, the company is already boasting system-wide sales ahead of its projected goals.
A former U.S. Army Captain, White has spent his civilian business career leading national brands like Dominos Pizza, Allegra Network, and PuroClean, with a key focus on strengthening the internal processes of each system and establishing strong brand visibility and loyalty.
Throughout his career in franchising, White has served in various roles on the International Franchise Association (IFA)'s Educational Foundation VetFran committee, a program near and dear to his heart as a veteran himself. The strategic initiative, founded in 1991, has paved the way to help many military veterans understand how to become part of the franchise industry and fills in the gaps to provide critical education. Most recently, White became Chair of the committee, leading the group to new leaps and bounds, working every day to build a community of military veterans within franchising.
"It's truly an honor to work with some of the most dedicated professionals in the franchise industry on a daily basis, and it is those around me who have kept me so passionate about what I do," said White. "Over the last 35 years, I've focused on helping restore legacy franchise brands and pushing to ensure the franchising industry realizes its full potential while nurturing relationships between brands and business owners out there serving their local communities. I am proud to be able to continue my journey with PuroClean and look forward to remaining involved with VetFran, which means so much to me."
In 2020, under his leadership, White championed PuroClean through a challenging pandemic, coming out on the other side with record-breaking sales and earning international recognition through the International Business Awards with two gold awards, and a bronze in the coveted Most Valuable COVID-19 Corporate Response category. During the 2020 COVID-19 pandemic, White focused his team on finding innovative ways to retain staff while simultaneously increasing brand awareness, introducing advanced technological solutions to keep the 320-plus franchise network engaged, all while improving processes and procedures to keep up with evolving industry standards related to the virus. Under his leadership, the team enhanced the PuroClean Academy to a new hybrid, high-tech training facility that incorporates virtual training with live facilitation and did not lose focus on meeting the needs of potential new franchise owners through regularly scheduled virtual meetings.
Still keeping his eye out for the greater good of the entire franchise network, White reminds his Home Office team regularly that "our goal is to serve our franchise owners. They are our number one customer."
For more than 20 years, PuroClean has helped home and business owners with their restoration and remediation needs, serving communities across the United States and Canada with a network of over 320 offices.
About PuroClean
PuroClean provides water damage remediation, flood water removal, fire and smoke damage remediation, mold removal, and biohazard cleanup to commercial and residential customers. Founded in 2001, PuroClean has a comprehensive network of more than 320 franchise offices across North America. PuroClean technicians are thoroughly screened, insured, and trained in utilizing the latest in mitigation technology and procedures, while operating under a strict code of ethics. Each PuroClean office is independently owned and operated. For more information about PuroClean, contact 800-775-7876 or visit www.puroclean.com; for franchise information, visit www.puroclean.com/franchise.
Media Contact:
Rachel Tabacnic/ Paige Alonso
954-716-7614 or [email protected]
###
This message was sent to [email protected].
Hemsworth Communications
1510 SE 17th Street, Suite 200A
Fort Lauderdale, FL 33316