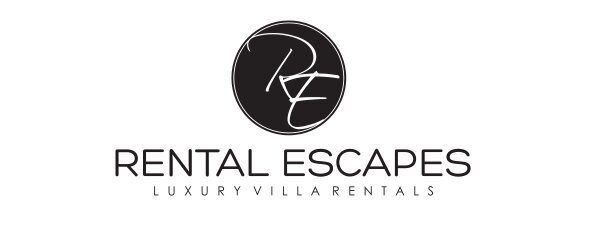 Luxury Villa Rental Company Offers 11% Commission Through End of March to Help Travel Advisors Book in These Trending Destinations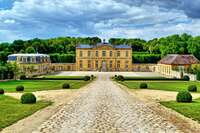 MONTREAL – (February 17, 2023) – Rental Escapes, a full-service luxury villa company specializing in providing unparalleled private villa rentals worldwide, today revealed its top trending travel destinations for summer 2023 in celebration of its record start to the year. Throughout January 2023, Rental Escapes saw unprecedented booking demand for its collection of luxury villas resulting in an influx of reservations for summer 2023. As a result, Rental Escapes has identified the top regions luxury travelers are eyeing for summer travel this year. In addition, with the increased demand for luxury villa rentals throughout 2023, Rental Escapes has added to its arsenal of villa rental options to ensure an abundance of options, as well as offered an industry first, an increased commission rate for travel advisors on all bookings made throughout quarter one of 2023. 
"Due to the constant support we receive from advisors and the record demand we've seen from the start of 2023, we are proud to be the first villa rental company to offer travel advisors an 11% commission rate," Willie Fernandez, chief marketing officer of Rental Escapes, said. "We're encouraging all advisors to book their clients summer travel to trending destinations now in order to take advantage of the increased commission."
To spark inspiration for 2023 summer travel, Rental Escapes has released a list of the top five most sought-after destinations:
Turks and Caicos
For the ultimate tropical getaway comprised of 40 low-lying coral islands, Turks and Caicos is known for its white-sand beaches, diving and snorkeling, whale watching, excellent year-round weather, and ample opportunities for watersports. Travelers can enjoy relaxing afternoons spent soaking up the sun or activities like horseback riding, parasailing, and diving.
Dominican Republic
Home to a vibrant culture, rich history, jaw-dropping scenery, world renowned beaches and a plethora of luxury villas, the Dominican Republic has been one of the most popular Caribbean vacation destinations. The dynamic country offers an arsenal of recently constructed villas, featuring modern amenities geared toward outdoor living, to experience the very best of the country. Guests can take advantage of large terraces, infinity pools and elaborate palapas, all with scenic ocean views.
Barbados
Located on the Eastern tip of the Caribbean and known for its turquoise water, sandy white beaches, colorful fish and exceptional restaurants, Barbados offers exciting experiences to satisfy every traveler. The sights, tastes and experiences make Barbados a once-in-a-lifetime trip for all.
Italy
Home to many diverse landscapes, history and dialects, there's no destination quite like Italy. Filled with delicious food, rich history, celebrated culture, legendary ambiance and beautiful landscapes – there are unlimited reasons to visit. The gorgeous country offers villas with their own distinct charm, inescapable beauty and fascinating history. Italian villas offer travelers the space they desire, with authentic locations in the countryside or by the sea, along with architecturally stunning facades.
St. Barts
The volcanic island, St. Barts, or St. Barthelemy, is one of the world's most beautiful luxury vacation destinations, known for its stunning beaches, incredible cuisine and plethora of luxury villa rentals. Rental Escapes boasts an arsenal of villas that will appeal to every kind of vacation seeker, from those looking for a romantic getaway, a family holiday or a worry-free vacation.
In addition to sharing the top trending destinations for summer 2023, Rental Escapes has added to its inventory of luxury villa rentals to meet demand. The company has seen unprecedented desire for luxury villa rentals in destinations like the Caribbean, Mexico, Europe and the U.S., and has reported a record number of sales to kick off the year as travelers increasingly look to book with an industry leader who is dedicated to crafting customized villa experiences. As a result, Rental Escapes has expanded its offerings and added over 300 villas to its arsenal to ensure all travelers are able to find the perfect villa in their dream destination. 
Travel advisors are further encouraged to book their clients within quarter one of 2023 in order to earn an 11% commission rate, an industry first. Rental Escapes continues to push the ceiling on earning potential and incentives for advisors in order to show their continued commitment to supporting the travel advisor community. All commission on bookings made in quarter one of 2023 will be paid out upon guest's departure. 
To register as a preferred partner with Rental Escapes please visit: www.RentalEscapes.com/travel-agents. 
For more information on Rental Escapes, visit RentalEscapes.com. Stay up-to-date on the latest news by following Rental Escapes on Facebook Facebook.com/RentalEscapes, Instagram @RentalEscapes, Twitter @RentalEscapes and LinkedIn.
# # #
Media Note: High-resolution photos can be found HERE.
About Rental Escapes
Rental Escapes is a full-service luxury villa company that prides itself in providing top-notch personalized service and unforgettable villa experiences. The company offers a hand-picked selection of more than 5,000 carefully vetted and curated luxury villa rentals in 70 destinations across the Caribbean, Mexico, Europe, the United States and beyond. Its team of highly trained villa specialists assist guests and travel advisors in planning and booking the ideal villa stay. In addition, every reservation is provided with a concierge service to take care of arranging everything from private chefs to boat charters. 
Media Contact:
Becca Maroney
203-807-3450 or [email protected]