Full-Service Luxury Villa Company's Global Portfolio Now Features More Than 5,000 Properties in 70 Destinations, Including its First Rental Properties in Five New Markets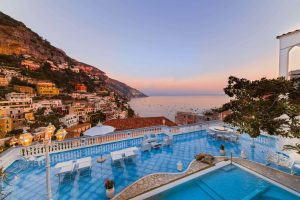 Montreal – (March 16, 2022) – Rental Escapes, a full-service luxury villa company that provides customized villa experiences, today announced the addition of 750 vetted and inspected villas to its robust global portfolio. With these new offerings, Rental Escapes' portfolio has grown to more than 5,000 luxury villa rentals in 70 destinations across the Caribbean, Central America, Mexico, Europe, Canada, the United States and beyond.
"This is an exciting time as the world continues to reopen to travelers who are hungry for unique, diverse, memorable vacation experiences, and there is no better moment than now to push our brand forward, vastly expanding our luxury villa portfolio," said Willie Fernandez, chief marketing officer of Rental Escapes. "In an effort to meet the growing demand from our incredible travel advisor partners and their guests, we are continuously working to identify new markets and properties that will impress even the most discerning travelers. As we look for new destinations, our top goal is to provide the most unique villa experiences around the globe!"
Traveler preferences have changed since the onset of the COVID-19 pandemic and the villa rental segment has been a shining light in the tourism industry, offering accommodations that cater to increased consumer demand for privacy and space. The Rental Escapes team has carefully curated and vetted hundreds of new luxury villa offerings in popular markets like the Dominican Republic, Mexico, Italy, Spain, France, Barbados and Las Vegas. In addition, the brand is now entering five all-new markets – Aruba, Panama, British Columbia, Arizona and Orlando, providing travelers with upscale villa rentals perfectly suited to help them experience the areas, all the while creating unforgettable memories.
As its portfolio continuously grows, Rental Escapes' team of highly trained villa specialists is dedicated to assisting guests and travel advisors with creating customized vacation experiences around the world. Through its concierge service, travelers can enjoy personalized arrangements such as private charter boats and yachts, personal chefs, helicopter tours, cultural excursions, in-villa spa services and more.
For more information on Rental Escapes, visit RentalEscapes.com. Stay up-to-date on the latest news by following Rental Escapes on Facebook Facebook.com/RentalEscapes, Instagram@RentalEscapes, Twitter @RentalEscapes and LinkedIn.
About Rental Escapes
Rental Escapes is a full-service luxury villa company that prides itself in providing top-notch personalized service and unforgettable villa experiences. The company offers a hand-picked selection of more than 5,000 carefully vetted and curated luxury villa rentals in 70 destinations across the Caribbean, Mexico, Europe, the United States and beyond. Its team of highly trained villa specialists assist guests and travel advisors in planning and booking the ideal villa stay. In addition, every reservation is provided with a concierge service to take care of arranging everything from private chefs to boat charters.
###
Media Contact:
Kayla Atwater / Shannon Coyne
Hemsworth Communications
954-716-7614 or [email protected]