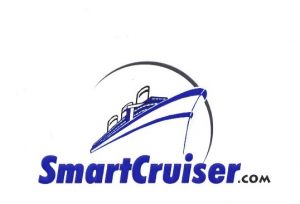 Cruise Booking Platform Highlights Itineraries to Puerto Rico, Mexico & Other Destinations for Authentic Latin Flavors, Cultural Experiences
Boca Raton, FL (June 17, 2019) – The recent travel ban has restricted cruise lines from sailing to Cuba, leaving many travelers with canceled vacation plans. As travelers seek alternatives to their bucket list Cuba trips, SmartCruiser.com – the internet cruise division of Smart Travel Group and the sister brand to OASIS Travel Network – is offering ready-to-book itineraries that feature authentic Latin experiences in a tropical paradise.
"At SmartCruiser, we believe that each traveler deserves the cruise of their dreams and, while the travel ban is unfortunate, it shouldn't stop vacationers from having the ultimate getaway that features locally-sourced cuisine and unlimited amounts of sand and surf," said Kameish Stanley, Vice President of Marketing for SmartCruiser.com. "Many cruise lines are looking to replace their Cuba itineraries with calls to various ports in Puerto Rico, Mexico, and the Bahamas – all of which offer relaxation and restoration with a beautiful stretch of beaches and sunshine as a backdrop."
Globetrotters looking for scenic waterfalls and sweeping mountain views should consider Puerto Rico itineraries now available aboard Royal Caribbean's Vision of the Seas and Carnival Cruises' Carnival Fascination. Rincón is one of Puerto Rico's most popular beaches, featuring diving and whale-watching attractions, making it the perfect spot for sunbathing and surfing. San Juan, Puerto Rico's capital and largest city, is another ideal tourist destination that takes travelers back in time with Spanish colonial architecture, museums, and the world's largest historic fort, Castillo San Cristóbal. Puerto Rico truly has something for every traveler, offering just the right balance of relaxation and adventure.
Travelers in need of a margarita and the perfect tan will enjoy select itineraries to Mexico aboard Celebrity Cruises' Celebrity Infinity and Norwegian Cruise Line's Norwegian Pearl. Mexico's clear waters combined with its brilliant sunset views is the perfect recipe for a tranquilizing beach getaway. One of the country's most popular attractions is Chichen Itza, an ancient city that gives visitors an inside-look into historic Mayan culture. Another must-do activity is to visit Acuario Inbursa, which is Mexico's largest aquarium, where guests can experience sunken ships and a variety of marine life.
Voyagers affected by the travel ban and looking to book an alternative getaway should visit SmartCruiser.com. The booking site is an all-inclusive platform for planning cruise vacations that features a wealth of information available from virtually every cruise line and brand with exclusive offers added weekly.
 For more information or to book, call 1-800-444-1560 or visit SmartCruiser.com.
About SmartCruiser.com:
SmartCruiser.com is the Internet cruise division of Smart Travel Group, a full-service retail travel agency launched in 1987, and the sister brand to OASIS Travel Network. Created exclusively for the savvy traveler, SmartCruiser.com is an all-inclusive platform for planning cruise vacations that features a wealth of information available from virtually every cruise line and brand.  Travelers can book airline tickets, airport transfers, pre- or post-cruise hotel accommodations, car rentals, shore excursions and trip insurance in a fast, uncomplicated and secure environment, with the option to call in a booking or payment for more personalized service and assistance. With SmartCruiser.com, travelers can stop surfing and finally go cruising. For more information on SmartCruiser.com, visit www.smartcruiser.com.
 ###
 Media Contact:
Adrianne Richardson or Shannon McKenney
Hemsworth Communications, 954.716.7614
This message was sent to [email protected]
Hemsworth Communications
1510 SE 17th Street, Suite 200A
Fort Lauderdale, FL 33316