Award-Winning Firm Hired as Branding Agency-of-Record for Upscale Residences
Ideally Set in the Heart of Marbella, Spain's Golden Mile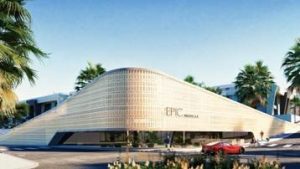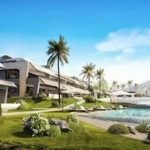 MIAMI, Fla. (May 13, 2020) – Smarthinking Inc., an award-winning integrated brand development agency, today announced it has been hired by EPIC Marbella (pictured left), an exclusive development of premier residences set on the prestigious Golden Mile in Marbella, Spain. The agency will craft and execute a tailored luxury branding strategy on behalf of EPIC Marbella, including development of the destination's brand identity, tone of voice, personality and brand promise. Each component will be conceptualized and implemented across print and digital applications including brochures, websites and other marketing collateral.  
EPIC Marbella consists of 74 new-build residences, divided into three phases, the first of which is currently underway. As part of the second phase of the development, which Smarthinking will focus on, nearly 30 of the units will be furnished by FENDI CASA, bringing a heightened level of unique style and timeless character. Built to the highest standards of luxury and quality – with the most discerning owners and vacationers in mind – the modern residences will boast open-plan kitchens, large living/dining areas, three-bedroom suites, private rooftop terraces and basements with a fourth bedroom suite, along with large entertainment areas, fitness rooms and spacious communal garages. 
"EPIC Marbella's top-quality design, premier amenities and exceptional location will make it one of the most sought-after residential communities in the region – and beyond. We are ecstatic to work hand-in-hand with the development team behind this project, as we all seek to emerge from the current COVID-19 crisis together and stronger than ever before," said Mark Natale, chief executive officer of Smarthinking. "Our mission as the branding agency for EPIC Marbella is to deliver the signature 'symphonic' strategy for which we are known, bringing the destination's story to life and helping create an unforgettable experience for those who will have the privilege of calling it home." 
For more information on EPIC Marbella, visit www.EPICMarbella.com. For further information on Smarthinking's capabilities or services, please visit www.SmarthinkingInc.com. Stay up-to-date on the latest news by following @smarthinking.inc on Instagram or follow Smarthinking Inc. on Facebook at www.Facebook.com/smarthinkinginc/. 
Editor's Note: High-res images can be downloaded here (Credit: Courtesy of Smarthinking Inc. / EPIC Marbella): https://www.dropbox.com/sh/l7nr739ex5rgmxb/AABcuLNgt00_Qj6VLwL8BiVaa?dl=0
About Smarthinking Inc.  
Smarthinking Inc. is an integrated brand development agency with a distinct focus on real estate and hospitality. Founded in 2006, the agency was created to solve business challenges through the creation of compelling stories that businesses tell every day in a variety of mediums. For a brand to be a viable success, the agency believes the brand message has to be strategically incorporated into every aspect of the operation. In order to truly differentiate each client's product, Smarthinking follows the guiding principle of, THINK CRITICALLY, ACT CREATIVELY™. This has molded the agency's reputation for delivering inventive and imaginative concepts. For more information, visit www.SmarthinkingInc.com or call 888.315.4056.
###
Media Contact:
Kayla Louttit/Allison Moraga
(954) 716-7614
This message was sent to [email protected]
Hemsworth Communications
1510 SE 17th Street, Suite 200A
Fort Lauderdale, FL 33316