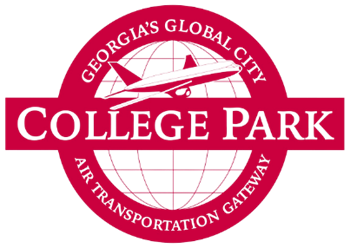 Innovative New Micro-Home Project Brings Sustainable and Affordable Living Innovations to South Atlanta
COLLEGE PARK, Ga. – June 30, 2023 – South Park Cottages, the largest micro-home community in the state of Georgia, is now officially open in College Park. Founded by Atlanta investor and real estate developer Booker T. Washington, an Atlanta native focused on developing properties in the neighborhoods that he himself grew up in, the new community offers affordable living solutions to South Atlanta.
"We have always worked toward providing additional opportunities for homeownership and development is a big factor in that," Mayor Bianca Motley Broom said. "Having developers invest back into their communities is a welcomed step in the right direction."
Through state-of-the-art design, Washington's team of architects and designers have created an innovative and affordable community. Conveniently located just minutes from Downtown Atlanta, the cottages feature one-bedroom and loft-style floor plans, each with one bath. Emphasizing its commitment to sustainable living with the use of an edible vegetable garden, solar lighting installations and community walking paths, the South Park Cottages feature unique lifestyle amenities such as a play area, dog park and a gated entrance. South Park Cottages aims to provide sustainable living innovations and connect all residents through the power of Opportunity Hub (OHUB), a parent holding company committed to increasing racial equity.
The City of College Park welcomed its new micro-home project on May 24, 2023, with a ribbon-cutting ceremony featuring guest speakers, live music and community tours. The largest micro-home community in the state, South Park Cottages, now ranks the seventh largest in the country.
For more information on South Park Cottages and to join the wait list to be part of this unique community, visit www.SouthParkCottages.com. 
For more information on the City of College Park, visit CollegeParkGA.com. For general updates, follow @CityofCollegePark on Facebook, Twitter, and Instagram.
# # #
ABOUT THE CITY OF COLLEGE PARK
Encompassing 11.1 square miles, College Park, Georgia is home to the world headquarters of Chick-fil-A, the most traveled airport worldwide, Hartsfield-Jackson Atlanta International, and has the largest and one of the most prestigious K-12 private schools in the continental United States – Woodward Academy. College Park has one of Georgia's most vibrant historical communities, while the city moves boldly ahead in new technologies and alternative fuel and energy platforms. College Park's progressive mission focuses on economic development, hospitality, and entertainment. The city-operated Georgia International Convention Center boasts the largest ballroom in the state of Georgia, in addition to the Gateway Center Arena @ College Park, home to the College Park Skyhawks and the Atlanta Dream. For more information, visit www.CollegeParkGA.com.
Media Contact:
Ty Wood, Hemsworth Communications
678-334-6767 | [email protected]