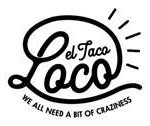 Virtual Mexican Restaurant Cooks Up Exclusive Special on Delivery Tacos, with 10 Different Options
MIAMI, FL – (October 2, 2019) – El Taco Loco, a recently launched and innovative virtual restaurant concept powered by The Local Culinary, is celebrating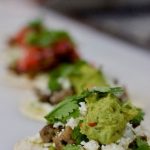 National Taco Day this Friday, October 4 with a buy one, get one free special on all tacos throughout the day. Customers can enjoy a wide selection of old and new school takes on Mexican cuisine at a discounted rate, and available exclusively through delivery apps like Postmates, UberEats, DoorDash and GrubHub.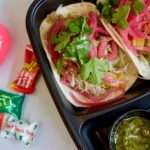 "National Taco Day is the perfect opportunity to celebrate our fresh, creative menu with a special discount for our loyal customers," said Alp Franko, founder of The Local Culinary, which operates el Taco Loco. "We are excited to bring modern Mexican fare to Miami in a quick, convenient and affordable way.  This new offer is our way of spreading the love on our favorite food holiday!"
One of the newest "virtual restaurants" on the scene, operated out of The Local Culinary's innovative commissary-style kitchen hub in Downtown Miami, el Taco Loco's offerings are strictly available via Postmates, DoorDash, UberEats and Grubhub. Entrees range from just $7.50 to $14.95 and provide locals with new and exciting twists on the classic taco, such as The Golden Chicken, topped with flakes of gold for a flash of style and the Made in Tulum, a hearty serving of carne and swiss cheese with truffle. Dedicated to offering a unique delivery experience, el Taco Loco adds wacky Mexican trinkets, handwritten thank you notes and custom stickers.
To order, visit Postmates, UberEats, DoorDash and GrubHub online or via the app. To stay in the loop on el Taco Loco news, follow the restaurant on Instagram and Facebook at @elTacoLocoMiami.
About el Taco Loco
Operated by The Local Culinary, an innovative virtual restaurant with a commissary-style kitchen hub in Downtown Miami, el Taco Loco is one of South Florida's first-ever delivery only restaurants, introducing unique tacos and a touch of craziness. With a menu of both classic and unique tacos, fresh guacamole, homemade sauces and more, el Taco Loco provides patrons with an elevated delivery experience available via Postmates, UberEats, DoorDash and GrubHub, including fun surprises along with each order. Currently serving Miami seven days a week, el Taco Loco's hours may vary and can be found on individual delivery service platforms. 
###
Media Contacts:
Hemsworth Communications
Lacey Outten / Courtney Merolle 
954-716-7614
This message was sent to [email protected].
Hemsworth Communications
1510 SE 17th Street, Suite 200A
Fort Lauderdale, FL 33316