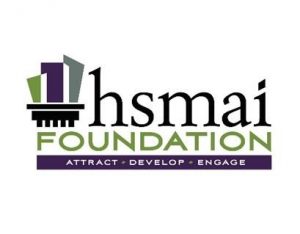 Candidate Recently Began Fellowship at Award-Winning
Omni Shoreham Hotel in Washington, D.C.
 Mclean, Va. – January 27, 2020 – The Hospitality Sales and Marketing Association International (HSMAI) Foundation, in partnership with the U.S. Chamber of Commerce Foundation's Hiring Our Heroes (HOH), today announced Kristie McCauley from Fairfax, Virginia as a participant in the military spouse fellowship program. Selected from a pool of 37 applicants and following a rigorous application process that included interviews with global partner brands including PenFed Foundation and Omni Shoreham Hotel, she was placed as a fellow based on her educational background, work experience and natural fit for the hospitality industry.
McCauley began her fellowship on January 20, 2020, with leading hospitality brand Omni Hotels & Resorts at the Omni Shoreham Hotel in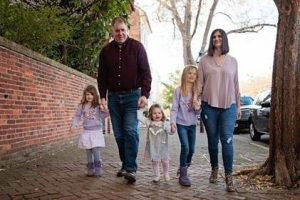 Washington, D.C. Following completion of the six-week paid fellowship, McCauley has the chance to earn a full-time job as a social media manager with the hotel.
"I am honored to be selected for the milspouse fellowship program," said McCauley. "As a military spouse, I am aware of the challenges many of us face when seeking permanent, yet flexible, job opportunities that allow us to put our skills to use. I am grateful to Hiring Our Heroes and the HSMAI Foundation for their collective efforts to provide employment opportunities to spouses like me, and I look forward to kicking off 2020 with my new beginning in Washington, D.C."
McCauley has a proven track record of over ten years in digital marketing management and achieving marketing results through consulting clients, writing original articles, and producing content for websites, social media, blogs, and print. She holds a Master's degree in Business Administration from Nova Southeastern University and a Bachelor's degree in Marketing and International Business from Florida State University. Her education and experience are a testament to the value that milspouses can bring to their chosen industry.
"Our first military spouse fellowship program launched last year with Accor Hotels in Washington, D.C., and we were happy to expand the available career opportunities this year. We are proud to officially award this fellowship opportunity to Kristie McCauley and place her with another world-renowned hospitality brand, Omni Hotels & Resorts," said Fran Brasseux, President of the HSMAI Foundation. "She is very deserving of this opportunity, and we want this program to serve as an example of the value that milspouses can bring to an organization. We are grateful for the partnership of Hiring Our Heroes, Omni Hotels & Resorts, and our donors for making this program possible, and we look forward to awarding this fellowship opportunity to additional qualified milspouses in 2020!"
Military spouses face an unemployment rate that's nearly four times the national average, and, with the ongoing employment deficit that the hospitality industry is facing, the flexibility and experience that many military spouses possess, including their ability to adapt to change, making them a natural fit for this industry. In addition to the fellowship program, the HSMAI Foundation is working with HOH to engage with military spouses and connect them with large global brands that have a presence in locations around the world, all made possible through the HSMAI Foundation's partners that include Accor Hotels, Best Western Hotels & Resorts, Preferred Hotels & Resorts, Omni Hotels & Resorts, among others. The HSMAI Foundation's military spouse fellowship is a unique program that will not only give McCauley hands-on experience in hospitality, but it will also provide the opportunity for full-time employment – furthering the HSMAI Foundation's mission to attract, develop and engage talent in sales, marketing, and revenue management.
To follow along with McCauley's fellowship journey and to support the efforts of the HSMAI Foundation and HOH, follow her on Facebook or visit www.hsmaifoundation.org.  
To learn more about the HOH military spouse program, visit www.hiringourheroes.org/military-spouses/.
ABOUT THE HSMAI FOUNDATION
The HSMAI Foundation is a 501 C3 organization established in 1983 to serve as the research and educational arm of the Hospitality Sales and Marketing Association International. Based in Mclean, VA with an extensive knowledge base and connections across the globe, the Foundation's mission is to elevate the overall caliber and performance of sales, marketing and revenue management professionals in the global hospitality industry by driving initiatives that will attract new talent, develop emerging talent, and engage existing talent. With the rollout of its $3 million capital campaign, partnerships with industry movers and shakers, and a board of seasoned industry professionals, the HSMAI Foundation has a long-term vision and roadmap to accomplish its mission of becoming the industry's employment brand and to heighten business performance by building excitement around careers in the industry.
ABOUT HIRING OUR HEROES
Hiring Our Heroes (HOH) is a 501(c)3 organization under the U.S. Chamber of Commerce Foundation. The non-profit launched in March 2011 as a nationwide initiative to help veterans, transitioning service members, and military spouses find meaningful employment. Working with the U.S. Chamber of Commerce's vast network of state and local chambers and other strategic partners from the public, private and nonprofit sectors, Hiring Our Heroes has helped hundreds of thousands of veterans and military spouses find meaningful employment through its comprehensive training and hiring events, fellowship programs, and online tools.   HOH programs and services are available in all 50 states, Puerto Rico, the District of Columbia, and on military installations around the world. For more information on programming and initiatives: www.HiringOurHeroes.org; @HiringOurHeroes on LinkedIn, Facebook, Twitter and Instagram.
###
Media Contacts:
Lindsey Wiegmann/Adrianne Richardson
Hemsworth Communications
954-716-7614; [email protected]
This message was sent to [email protected]
Hemsworth Communications
1510 SE 17th Street, Suite 200A
Fort Lauderdale, FL 33316