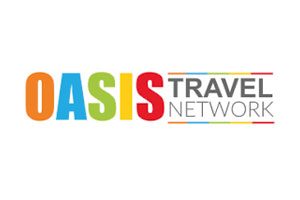 OASIS Travel Network Agents Recommend Puerto Rico, Mexico & Other Destinations for Authentic Latin Flavors, Cultural Experiences
Boca Raton, FL (June 17, 2019) – On Tuesday, June 4, the United States Government implemented new travel regulations banning cruise lines from sailing to Cuba, effective immediately, and simultaneously eliminated several land-based, educational travel programs. As disappointed travelers seek alternatives to their bucket list Cuba trips, the travel advisors at OASIS Travel Network are sharing their recommendations for destinations that feature an authentic, Latin-infused experience.
"We were heartbroken to learn of the government's recent decision, not only because it's disappointing for our clients who had pre-existing Cuba travel plans, but because we know firsthand what a wonderfully enriching, cultural destination Cuba is – as well as how much the people of Cuba need the support that tourism brings," said Kelly Bergin, president of OASIS Travel Network. "As we work with our clients to adjust their future travel plans, our travel specialists are recommending destinations like Puerto Rico and Mexico, both of which have a rich history and vibrant culture."
 The team at Oasis Travel Network anticipates seeing an uptick in travel to Puerto Rico and Mexico, specifically, as cruise lines adjust their itineraries. The company is sharing insights with travelers now, to assist with the future vacation planning process, highlighting the very best of both destinations.
 With sandy beaches, scenic waterfalls and sweeping mountain views, Puerto Rico offers relaxation and adventure for those looking to get away from the day-to-day. San Juan, Puerto Rico's capital and largest city, is the most popular stop on the island. Listed as a UNESCO World Heritage site, the city takes travelers back in time with Spanish colonial architecture, museums, and ancient forts. Since recovering from multiple hurricanes in recent years, the tropical island is eager to welcome tourists again – making it the perfect alternative for travelers looking to fully immerse themselves into a Latin experience this summer and fall travel season.
 Another option for travelers is Mexico's clear waters and brilliant sunsets, which provide the perfect backdrop for a beach vacation. One of the most popular cities is Cancún, known for its numerous resorts and vibrant nightlife. While visiting, tourists can explore ancient Mayan ruins, go snorkeling at an underwater museum, or spend the day relaxing on the beach.
 For further information and to begin planning a getaway to one of these incredible destinations filled with rich Latin culture and flavor, visit www.oasistravelnetwork.com.
 About OASIS Travel Network:
OASIS Travel Network is the independent contractor division of Smart Travel Group, a full-service retail travel agency. The host agency encompasses ten full-time employees and 850+ independent contractors across the country who sell cruises, escorted tours, land packages, air, and more. A proud member of the Signature Travel Network, OASIS Travel Network has become a leading host agency in the United States. To provide agencies with a plan that works for their personal goal in the industry, OASIS Travel Network offers various choices for agencies to pick from including a basic, elite, and platinum plan. New2Travel, the agency's program for "New Sellers of Travel" and recipient of a 2018 Travel Weekly Silver Magellan Award, is a hand-picked curriculum that the host agency created to prepare new independent travel professionals, which includes an in-person three-day boot camp training. OASIS Travel Network also offers its agencies various technologies and marketing solutions free or at very reasonable cost to help grow their business. For more information on OASIS Travel Network, visit www.oasistravelnetwork.com.
  ###
 Media Contact:
Adrianne Richardson or Shannon McKenney
Hemsworth Communications, 954.716.7614
This message was sent to [email protected]
Hemsworth Communications
1510 SE 17th Street, Suite 200A
Fort Lauderdale, FL 33316