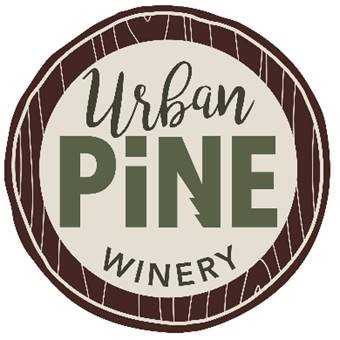 Neighborhood Craft Winery Recognized in the
2023 Finger Lakes International Wine and Spirits Competition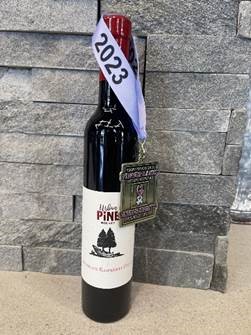 MAUMEE, Ohio – (July 28, 2023) – Urban Pine Winery has been recognized in the annual 2023 Finger Lakes International Wine and Spirits Competition (FLIWC), one of the largest charitable awards programs for wine and spirits in the United States. All proceeds from the competition go to Camp Good Days and Special Times, a not-for-profit organization dedicated to improving the lives of children and families affected by cancer and sickle cell anemia. The neighborhood craft winery was awarded a gold medal for its Chocolate Raspberry Dulce Dessert Wine. 
"We are honored to have been selected for this award while benefitting such a notable cause," said Jen McAlear, owner of Urban Pine Winery. "We attribute the success of our Chocolate Raspberry Dulce dessert wine to our careful consideration during the winemaking process, along with our experience making unique wines in-house which has led to our success in creating award-winning wines." 
Award winners of the annual FLIWC are selected by Masters of Wine, Master Sommeliers, journalists and winemakers from across the world who come together each year for two days in Rochester, New York, to taste and award thousands of internationally crafted wines and spirits. For the full list of this year's winners, please visit: 2023 FLIWC Winners. 
Urban Pine Winery serves as both an innovative and authentic experience for wine lovers. All wines are made in-house with classic selections, such as chardonnay and cabernet sauvignon, as well as lesser-known grape varietals grown in the further-reaching vineyards of Italy, Armenia, France, New Zealand, Chile and Germany. The award-winning Chocolate Raspberry Dulce wine will be available again this fall. 
Urban Pine Winery is located at 3415 Briarfield Blvd., Maumee, OH, conveniently located off 475 in Maumee. Hours of operation are Tuesday through Thursday from 12 to 9 p.m., Friday and Saturday 12 to 10 p.m. and Sunday from 11 a.m. to 4 p.m. The micro-winery also offers private event opportunities, custom wine bottle labeling, a large outdoor patio, a wine club and much more.
For more information, visit UrbanPineWinery.com or contact 567-703-1281. Follow on Instagram at @urbanpinewinery or on Facebook.
# # # 
About Urban Pine Winery
Urban Pine Winery is a neighborhood restaurant and wine bar offering dozens of different wine selections, an eclectic food menu and elevated wine tasting experiences unique to the Toledo area. Led by husband-wife team, Jen and Matt McAlear, the winery also offers customized labeling, a large outdoor patio and an exclusive wine club that allows enthusiasts and novices alike to expand their expertise, and more.
Urban Pine Winery is an independently owned and operated franchise location of Waters Edge Wineries, a California-based innovative urban winery system bringing the cultural experience of wine to communities across the country. The winery follows the emerging franchise's innovative approach to making wine production accessible to those in urban areas, while also unveiling the franchise's brand-new design concept which will be rolled out to new stores across the United States. 
Media Contacts:
Hemsworth Communications
Lacey Outten / Allie Kresek
[email protected]