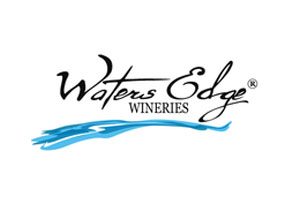 National Urban Winery Franchise Supports Decision Allowing Wineries to Import Grapes from Across the Globe
RANCHO CUCAMONGA, Calif. – (September 28, 2021) – Waters Edge Wineries®, an innovative urban winery system bringing the cultural experience of wine to communities across the country, has announced its support for the overturn of the Minnesota's "51%" rule by a federal judge.  Previously, restrictions required 51% of grapes sold be grown within the state. The recent decision allows local winemakers and entrepreneurs the opportunity to outsource a larger portion of grapes from around the world, supporting them as they own and operate their own wineries or other wine-focused businesses.
Initially, the restriction was created to support local growers; however, due to the harsh climate in the state, particularly during winter months, many crops are lost resulting in a less fruitful annual harvest. With this latest change, local farmers and business owners can now supplement their harvests with grapes from around the world to meet demand from their loyal customers.  Advocates for the change in legislation noted that Minnesota's largest craft beer breweries are among the most successful in the country, thanks in part to access to a variety of hops grown outside of the state. If breweries were instead regulated to similar in-state restrictions, many of their popular products would become difficult to offer.
"Our mission is to bring the opportunity to own a winery to aspiring entrepreneurs everywhere," said Ken Lineberger, founder of Waters Edge Wineries (pictured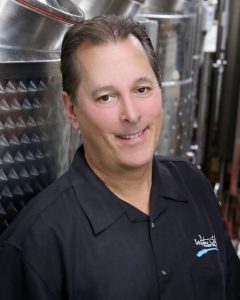 right). "We strongly approve of this change in legislation in Minnesota, as the prior restrictions made it difficult for business owners to operate during the off-season.  We look forward to working with Minnesotans who are passionate about winemaking and helping them open their own Waters Edge Winery & Bistro."
As Waters Edge Wineries gains momentum, expanding its franchise throughout the country, Lineberger and his team are looking to offer similar support on other recent legislation updates, such as House Bill 343 in Louisiana, citing them as victories for those passionate about wine. Lineberger will continue working with representatives in states with restrictive wine operating laws in an effort to open new doors for local winemakers and entrepreneurs.
For more information on Waters Edge Wineries or for franchising information, contact 909-GOT-WINE, visit WatersEdgeWineries.com or email [email protected]. 
About Waters Edge Wineries®
California-based Waters Edge Wineries is an innovative urban winery system bringing the cultural experience of wine to communities across the country. Each Waters Edge Winery & Bistro location combines the very best of a winery and wine bar in one versatile model that can be located anywhere, regardless of topography or agricultural factors. Founded in 2004 by husband-and-wife team Ken and Angela Lineberger, Waters Edge Wineries currently operates nine Waters Edge Winery & Bistro locations in California, Colorado, Ohio, Oklahoma, and Texas.  The company caters to entrepreneurs who are seeking a fun, exciting career where they can share their passion for wine while creating memorable guest experiences.
###
Media Contacts:
Hemsworth Communications
Lacey Outten / Jillian Mushman
954-716-7614 or [email protected]