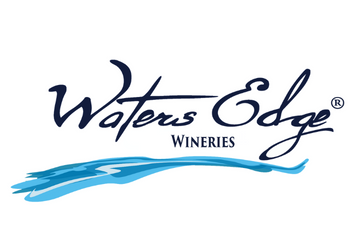 Innovative Urban Winery Franchise System Expands International Selection
RANCHO CUCAMONGA, Calif. – (March 22, 2023) – Waters Edge Wineries®, an innovative urban winery system bringing the cultural experience of wine to communities across the country, today announced it is expanding its international wine selection through two new partnerships with family-owned wineries. This spring, Waters Edge Wineries will begin rolling out an elite collection of wines from one of the most well-known wine regions in the world, Tuscany, Italy. In addition, in 2023, the franchise will introduce a rare collection of wines from Armenia.
"Partnering with family-owned wineries from across the globe to import their outstanding wines will create another opportunity for our guests to learn more about viticulture and the winemaking process," said Ken Lineberger, president and founder of Waters Edge Wineries. "In the past, we've sourced grapes internationally to make our unique wines in-house, which we will, of course, continue to do, but through these new connections we can now also offer a selection of unique wines made in other parts of the world."
The first new wines to be introduced will be from the renowned Baracchi Vineyard in Tuscany, Italy. Available now at select Waters Edge Wineries locations, these wines will be imported into the U.S. and sold alongside in-house wine selection. Dating back to 1860, the Baracchi Vineyard, located in the rolling hills of the Valdichiana, has been producing wine for five generations. The rich soil and high altitude of Baracchi's vineyards offer a cooler climate than the majority of the surrounding warm region of Tuscany, producing grapes that ripen slower and therefore retain more bright, natural acidity and have thicker skins, which contain more tannin. These factors ultimately produce wines with greater complexity and are better suited for aging over time than many of their Tuscan counterparts. The wines produced at the Baracchi Vineyard are an evolution of an ancient family tradition.
In addition to the Italian selection, a selection of Armenian wines will also be available at select locations through Waters Edge Wineries' new collaboration with importer Storica Wines. A lesser-known wine region than many others, Armenia is both new and exciting, while legendary and historic. Wines produced in Armenia are produced from indigenous grape varieties originally planted 6,100 years ago. Waters Edge Wineries will be offering Zulal wines, which aim to express the purest characteristics of Armenian indigenous grapes. The high elevation viticulture, extreme climate and volcanic soil give these wines their distinctive character.
Stay up-to-date on new wine offerings and other news from Waters Edge Wineries at WatersEdgeWineries.com, or follow on Instagram at @wew_hq or on Facebook.
# # #
About Waters Edge Wineries®
California-based Waters Edge Wineries is an innovative micro-winery system bringing the cultural experience of wine to communities across the country. Each Waters Edge Winery & Bistro location combines the very best of a winery and wine bar in one versatile model that can be located anywhere, regardless of topography or agricultural factors. Founded in 2004 by husband-and-wife team Ken and Angela Lineberger, Waters Edge Wineries currently operates 15 Waters Edge Winery & Bistro locations in California, Illinois, Kentucky, Montana, Ohio, Oklahoma, Texas and Virginia. The company caters to entrepreneurs who are seeking a fun, exciting career where they can share their passion for wine while creating memorable guest experiences. 
Media Contact:
Hemsworth Communications
Lacey Outten / Allie Kresek
631-671-7528
[email protected]