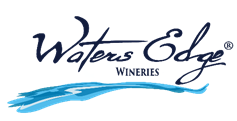 WATERS EDGE WINERIES® SIGNS THREE NEW FRANCHISE AGREEMENTS,
EXPANDING NATIONAL FOOTPRINT FROM COAST TO COAST
Founded in 2004, First-Ever U.S. Based Winery Franchise Continues Rapid Expansion;
New Locations Coming in California, Ohio, Texas and North Carolina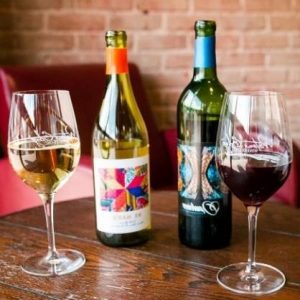 RANCHO CUCAMONGA, CA – (May 6, 2019) – Waters Edge Wineries®, an innovative urban winery system bringing the culture of wine to communities across the country, today announced it has signed three new franchise agreements that will introduce its concept, Waters Edge Winery & Bistro, to high-traffic retail centers in Madera, California; Toledo, Ohio; and Richmond, Texas. The new locations, which are slated to open over the next six months, join nine others already operating throughout California, Colorado, Ohio, Oklahoma and Texas. 
 The three new owners include franchise group, RBC Group, Inc., led by Ron Patterson and Barbara Perkins, will open in Madera, California this summer; McAlear Winery LLC, led by Jen McAlear, who will open in Toledo, Ohio this fall; and franchise group, Endless Enterprises, led by Candice Elliott, who will open in Richmond, Texas this fall.
 "We love seeing our brand continue to build momentum, attracting phenomenal franchise owners who, along with outstanding business experience, bring a passion and enthusiasm for wine that they are excited to share with their local communities," said Ken Lineberger, president and CEO, who founded Waters Edge Wineries with his wife Angela.
 The Linebergers pioneered the winery franchise concept with the launch of their business in 2004, introducing a revolutionary concept that allows entrepreneurs to own a functioning winery without owning a vineyard. Waters Edge Wineries purchases high-quality grape must (crushed grapes) from vineyards around the world.  Wines are carefully crafted and bottled at individual locations. Today, each winery produces more than 50 different types of wine, including Chardonnay, Cabernet Sauvignon, Pinot Noir, among others, using grapes grown in California, Italy, France, New Zealand, Chile and Germany.  Specialty blends are also created on-site, as are custom vintages.            
 Combining elements of the traditional winemaking experience with the popular wine bar concept, Waters Edge Winery & Bistro locations serve as a lively hub within their communities, offering a bistro-style artisanal selections including appetizers, flatbreads, sandwiches, salads and desserts, custom bottling and labeling as personalized gifts, private tasting areas for groups, a wine club and more.  This gives guests the opportunity to engage intimately with what has, historically, been a somewhat exclusive lifestyle limited to select regions.
 An emerging franchise concept, the Waters Edge Winery & Bistro model is ideal for entrepreneurs who are passionate about wine and seeking a way to share their love and knowledge without being in the agriculture business. Franchise owners receive comprehensive training on the micro-winery tank system and are provided with pre-opening training courses, both hands-on and classroom based, to help prepare for the launch of their winery. The company also offers social media and marketing support to help franchise owners realize success.
 "Waters Edge Winery & Bistro is an innovative concept that treats guests to a relaxing atmosphere, a cultural experience like no other, and the enjoyment of high-quality wines bottled locally," said Ken Lineberger. "As focused as we are on the guest experience, we are equally dedicated to providing unparalleled resources and personal service to our owners. We are thrilled about where our business is today and we look forward to an exciting future ahead."
 In addition to the three new franchises just announced, a new Waters Edge Winery & Bistro location will open this summer in Davidson, North Carolina, a suburb of Charlotte, and a new flagship location showcasing an updated design footprint is preparing to open in Long Beach, California.  
 For more information on Waters Edge Wineries franchise opportunities, contact 909-GOT-WINE, ext. 704, email [email protected] or visit WatersEdgeWineries.com.  
 About Waters Edge Wineries®
California-based Waters Edge Wineries is an innovative urban winery system bringing the cultural experience of wine to communities across the country. Each Waters Edge Winery & Bistro location combines the very best of a winery and wine bar in one versatile model that can be located anywhere, regardless of topography or agricultural factors. Founded in 2004 by husband and wife team Ken and Angela Lineberger, Waters Edge Wineries currently operates nine Waters Edge Winery & Bistro locations in California, Colorado, Ohio, Oklahoma and Texas.  The company caters to entrepreneurs who are seeking a fun, exciting career where they can share their passion for wine while creating memorable guest experiences.  
###
Media Contacts:
Hemsworth Communications
Rachel Tabacnic / Stephanie Davis 
954-716-7614 or [email protected]
Hemsworth Communications
1510 SE 17th Street, Suite 200A
Fort Lauderdale, FL 33316