Art DeCaro and Julia Flaherty Join Innovative, Thriving Urban Winery Franchise; Adriana Serrano Promoted to Franchise Liaison 
RANCHO CUCAMONGA, CA – (September 1, 2020) – Waters Edge Wineries®, an innovative urban winery system bringing the cultural experience of wine to communities across the country, today announced Art DeCaro has been hired as training specialist and Julia Flaherty has joined as administrative assistant.  In addition, Adriana Serrano has been promoted to franchise liaison. All will be based in the company's Rancho Cucamonga, CA headquarters. 
"Despite some of the challenges our industry is seeing right now, the Waters Edge Wineries model is thriving, and we have seen that this business is relatively recession-resistant," said Ken Lineberger, president and CEO. "By expanding our corporate team, we are continuing to enhance the resources we provide to our current and future owners, including training and support to help drive and manage their own success."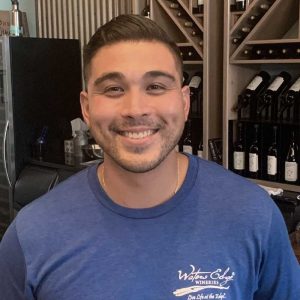 Art DeCaro (pictured left) transitioned from a technology career to the wine industry in 2013, as he pursued his personal passion for food and beverage. Over the past seven years, he has managed wineries across the Temecula Valley and in March of 2020 achieved his Level II Sommelier Certification. In his new role, Art will focus on educating owners across the country on wine knowledge and etiquette, and training new store opening teams to ensure seamless delivery of the Waters Edge Wineries experience. The son of a Naval aviator, Art attended the United States Naval Academy and concluded his education at California State University – San Marcos with an emphasis in Computer Science. 
A Southern California native, Julia Flaherty (pictured left)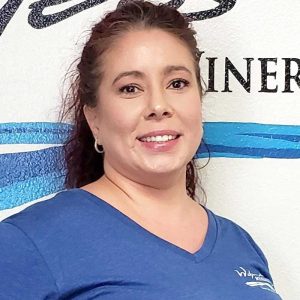 brings 20 years of accounting and administrative experience and a robust skillset in the healthcare, private aviation and design industries to her new role. As administrative assistant, she will support the growing Waters Edge Wineries corporate team ensuring smooth operations on a daily basis as the company continues to expand nationwide. 
With more than 15 years of customer service experience,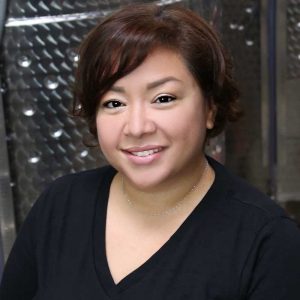 Adriana Serrano (pictured right) joined the Waters Edge Wineries team in April 2019 as administrative assistant and was recently promoted to franchise liaison. In her new role, Adriana will lead the communications with the franchise owners. After growing up in the Los Angeles and Inland Empire areas, Adriana graduated from Brooks College at Long Beach with an Associates of Arts degree in fashion design. 
An emerging franchise system, Waters Edge Wineries currently has 20 signed franchise agreements including wineries in development in Florida, Ohio, Illinois, Kentucky, and Texas. Franchise opportunities to open an urban winery franchise remain available in neighborhoods across the country. Each Waters Edge Winery & Bistro location is individually owned and operated by local entrepreneurs in their communities. 
For more information on Waters Edge Wineries or for franchising information, contact 909-GOT-WINE, visit WatersEdgeWineries.com or email [email protected].
###
Media Contacts:
Hemsworth Communications
Rachel Tabacnic / Lacey Outten    
561-441-9692 or [email protected]
About Waters Edge Wineries®
California-based Waters Edge Wineries is an innovative urban winery system bringing the cultural experience of wine to communities across the country. Each Waters Edge Winery & Bistro location combines the very best of a winery and wine bar in one versatile model that can be located anywhere, regardless of topography or agricultural factors. Founded in 2004 by husband and wife team Ken and Angela Lineberger, Waters Edge Wineries currently operates 11 Waters Edge Winery & Bistro locations in California, Colorado, Montana, North Carolina, Ohio, Oklahoma, and Texas.  The company caters to entrepreneurs who are seeking a fun, exciting career where they can share their passion for wine while creating memorable guest experiences.
This message was sent to [email protected].
Hemsworth Communications
1510 SE 17th Street, Suite 200A
Fort Lauderdale, FL 33316