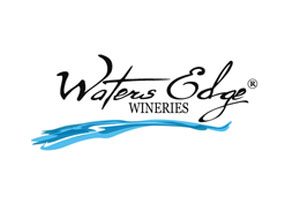 National Winery Franchise Assisting with Efforts on Signage of Bill 343 to Stimulate Statewide Economic Development  
RANCHO CUCAMONGA, Calif. – (August 25, 2021) – Waters Edge Wineries®, an innovative urban winery system that brings the cultural experience of wine to communities across the country, today announced an expansion initiative in Louisiana in tandem with the state's recent passage of House Bill 706. 
Officially effective August 1, 2021, new legislation allows wine producers to entirely outsource grapes for their wineries, whereas previous restrictions required a certain percentage to be grown within the state. In a joint effort introduced by Louisiana State Representative Beau Beaullieu alongside other notable state legislators and elected officials, the updated provision will not only open the door of opportunity for existing winery owners but is also expected to contribute toward substantial overall economic growth. Waters Edge Wineries President and CEO Ken Lineberger, noting significant interest from prospective franchise owners across Louisiana, has aligned with the group to help further the state's micro-winery industry.  
"Over the past few years, our brand experienced considerable growth, and we are seeing a higher level of interest in our unique concept than ever before, including numerous entrepreneurs looking to get involved in our brand in Louisiana," said Lineberger. "We are excited to work closely with Beau and his colleagues to help raise the profile of opportunities like this, continuing our own expansion while, more importantly, creating economic development opportunities in more communities than ever before."   
Representative Beaullieu is hopeful that successful businesses such as Waters Edge Wineries will increase job opportunities for local residents and encourage entrepreneurs interested in starting their own micro-wineries. "We have good, hardworking people here," he said.  "It's an honor to represent our state and be a part of this process.     
For more information on Waters Edge Wineries or for franchising information, contact 909-GOT-WINE, visit WatersEdgeWineries.com or email [email protected].    
About Waters Edge Wineries® 
California-based Waters Edge Wineries is an innovative urban winery system bringing the cultural experience of wine to communities across the country. Each Waters Edge Winery & Bistro location combines the very best of a winery and wine bar in one versatile model that can be located anywhere, regardless of topography or agricultural factors. Founded in 2004 by husband and wife team Ken and Angela Lineberger, Waters Edge Wineries currently operates nine Waters Edge Winery & Bistro locations in California, Colorado, Ohio, Oklahoma and Texas.  The company caters to entrepreneurs who are seeking a fun, exciting career where they can share their passion for wine while creating memorable guest experiences.
###  
Media Contacts: 
Hemsworth Communications  
Lacey Outten / Haley Brent  
954-716-7614 or [email protected]