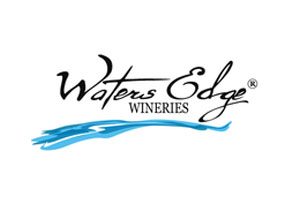 Neighborhood Micro-Winery Invites Locals to Participate in a Variety of Halloween-Themed Events Throughout the Month of October 
KALISPELL, Mont. – (September 29, 2021) – Waters Edge Winery & Bistro of Kalispell, an innovative urban winery, today announced an exciting roster of Halloween-inspired events taking place throughout the month of October. Featured events include a series of murder mystery games as well as a live comedy performance hosted by esteemed comedian, Jeff Leeson. The micro-winery invites visitors and locals alike to partake in spooky events while enjoying the wonderful world of wine with family and friends. This is a fantastic opportunity to interact with those who are both new and established within the area! 
Death by Wine: A Series of Murder Mysteries at Waters Edge Winery & Bistro of Kalispell will be held every Saturday throughout the month of October. Similar to the live acting game of Clue, participants will have the opportunity to play detective with their local community members, choosing between the following dates and themes: 
October 9 – Fine Wine, Good Friends & A Wicked Murder  
October 16 – Sin-City Inspired Casino Murder 
October 23 – 1950s Murder Mystery  
October 30 – The Haunted Hotel Homicide (based in 1864)    
Prior to each event, guests will receive an email from their game-night host including details such as costume and character information. Additionally, bonus games and prizes will be presented to the winners of each event. Those who are interested are urged to promptly reserve their spot as each event is limited to 20-30 guests. Tickets are available for purchase on the Eventbrite website for $25 to $30 per person and includes two glasses of wine plus an array of snacks from the winery's bistro menu. To purchase tickets, visit Eventbrite.com.   
Comedy Night at Waters Edge Winery & Bistro of Kalispell with Jeff Leeson will take place on Wednesday, October 27 at 7 p.m. This three-hour spectacle is sure to be filled with laughter and excitement. Recognized by his off-the-cuff, improvisational style, Jeff Leeson is known to leave crowds not only wanting more but amazed at what they've witnessed. Described by many as a "human firework", Jeff uses both his surroundings and the audience to create a unique and personal performance. Guests will be able to purchase wine and snacks from the Waters Edge Winery & Bistro menu to enjoy during the show for an additional cost. Tickets are available for purchase on the Eventbrite website for $20 per person. To purchase tickets, click here. For more information about Jeff Leeson, visit https://jeffleesoncomedy.com/
Waters Edge Winery & Bistro of Kalispell, MT is located at 2593 Highway 2 East, Suite #8, Kalispell, MT (in the Aspen Square Building on the corner of Reserve & Highway 2). Hours of operation are Monday through Wednesday from 11:30 a.m. to 8 p.m. and Thursday through Saturday from 11:30 a.m. to 10 p.m. The micro-winery also offers private event opportunities, custom wine bottle labeling, a wine club and much more.  
For more information, visit wewinerykalispell.com or contact 406-607-9670. Follow on Instagram at @WatersEdgeWinery_Kalispell or on Facebook.    
About Waters Edge Winery & Bistro  
Located in Kalispell's Flathead Valley, Waters Edge Winery & Bistro is an urban winery offering dozens of different wine selections, an eclectic food menu and elevated wine tasting experiences unique to the area. Led by Angela Zuba, the winery also offers customized labeling, an exclusive wine club which allows enthusiasts and novices alike to expand their expertise, and more. 
About Waters Edge Wineries®
California-based Waters Edge Wineries is an innovative urban winery system bringing the cultural experience of wine to communities across the country. Each Waters Edge Winery & Bistro location combines the very best of a winery and wine bar in one versatile model that can be located anywhere, regardless of topography or agricultural factors. Founded in 2004 by husband and wife team Ken and Angela Lineberger, Waters Edge Wineries currently operates fifteen Waters Edge Winery & Bistro locations in California, Kentucky, Illinois, Montana, Ohio, Oklahoma and Texas.  The company caters to entrepreneurs who are seeking a fun, exciting career where they can share their passion for wine while creating memorable guest experiences. 
###
Media Contacts:
Hemsworth Communications
Lacey Outten
954-716-7614 or [email protected]