Premier Flexible Lodging Brand Brings on New Hires to Support Franchise
Development and Roll-Out of Reimagined Gen 2.0 Model
WICHITA, Kan. – June 22, 2023 – The nation's most innovative flexible lodging brand, WaterWalk today announced two new additions to its leadership team who will support the company's strategic expansion of its next-generation product. This includes the appointment of Greg Presley to vice president of franchise development and Belinda McCasland to senior director of revenue management.
"We are thrilled to continue our aggressive growth journey alongside two outstanding leaders in the field," Mimi Oliver, chief executive officer of WaterWalk, said. "Their skills and knowledge will open doors for successful and beneficial partnerships as we advance our Gen 2.0 product to cater to the increasing desire for flexible accommodations."
Effective immediately, the expansion of WaterWalk leadership team includes the following team members:
Vice President of Franchise Development, Greg Presley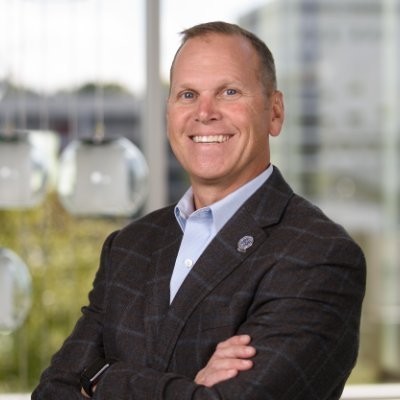 Greg Presley joins WaterWalk as vice president of franchise development. In his role, Presley aims to grow the WaterWalk brand by cultivating relationships with existing partners and developing new regional and national connections through REITs and joint venture partnerships. Presley joins WaterWalk with more than 35 years of experience in hotel operations, top-line sales and hospitality asset portfolio growth, which informs his responsibilities of site selection, property conversion and new build opportunities. In his prior roles, Presley served as vice president of development and asset management at 33 Degrees, a division of Virtua Partners, where he oversaw class-A office, multi-family and hotel assets and collaborated with investors and partners to maximize productivity and efficiency. Throughout his career, Presley has collected several prestigious awards, including Marriott International's General Manager's President's Cup, the Rising Star Award and Opening Hotel of the Year. Presley boasts a liberal arts degree in hospitality management from the University of Alabama. He lives in Franklin, Tennessee, with his family where he competes in endurance races and, as part of Memories of Honor, donates awards and medals to the families of fallen soldiers.
Senior Director of Revenue Management, Belinda McCasland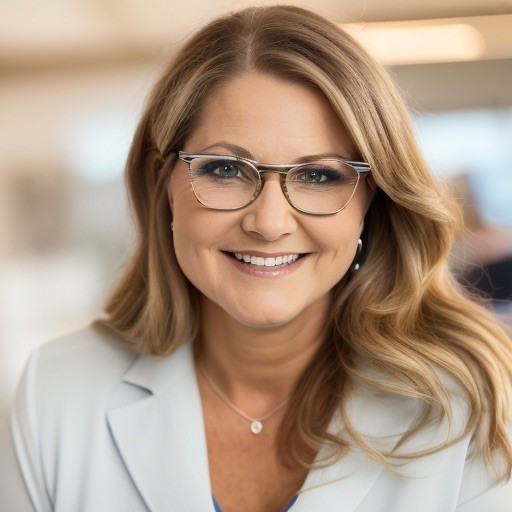 Belinda McCasland serves as the senior director of revenue management for WaterWalk. In her position, McCasland is responsible for driving property-level revenue performance by implementing processes and analyzing data to increase revenues and market share, as well as identifying new partnerships to further develop and enhance WaterWalk's distribution channels. McCasland boasts more than 30 years of experience in hotel operations, revenue management and brand performance with companies such as Hilton Hotels, Choice International and Intercontinental Hotel Group (IHG). Her prior achievements include developing and implementing extended-stay segment and brand-specific initiatives for Choice International, as well as leading revenue management strategy for 525 Staybridge and Candlewood Suites within owned, managed and franchised assets. As a passionate mother and "BeBe" to two grandchildren, McCasland resides in Galveston, Texas, where she has volunteered at the Houston Livestock Show and Rodeo for 11 years and serves in her local youth ministry.
As a key part of the WaterWalk growth strategy, the brand is targeting franchise partnerships and hotel conversion opportunities to breathe new life into existing properties and transform them into upscale destinations under its Gen 2.0 model. WaterWalk recently completed its first hotel conversion property in Sandy Springs, Georgia, following extensive interior and exterior modernizations to meet the dynamic needs of today's guests. The Gen 2.0 model offers unsurpassed flexibility to benefit owners, operators and guests, boasting the best blend of an upscale extended-stay hotel and home with both fully furnished and ready-to-furnish suites to 'LIVE' or 'STAY' in.
Since the beginning of 2023, WaterWalk has opened three new properties under its Gen 2.0 model in Phoenix, Arizona; Sandy Springs, Georgia; and Meridian, Idaho. Additional Gen 2.0 properties will be opening through the remainder of the year in Tucson, Arizona; Jacksonville, Florida; and Huntsville, Alabama. WaterWalk plans to double its portfolio size by the end of 2024.
For more information on WaterWalk, visit WaterWalk.com and stay up-to-date on the latest news by following WaterWalk on LinkedIn. 
# # #
Media Note: Headshots are available on Dropbox HERE (Credit: WaterWalk).
About WaterWalk
WaterWalk offers a liberated hospitality experience with the nation's most innovative flexible lodging brand. The company was founded in 2014 by the late Jack DeBoer, a hospitality visionary recognized as the pioneer of the extended-stay and all-suite hotel concepts. WaterWalk is unique in that it boasts two accommodations options under one roof, with its signature 'LIVE | STAY model.' This diversified product offering creates the utmost in flexibility and value to consumers and investors alike.
Media Contact:
Hemsworth Communications
[email protected]