Flexible Lodging Innovator Continues to Rapidly Grow and Opens Fourth Property this Year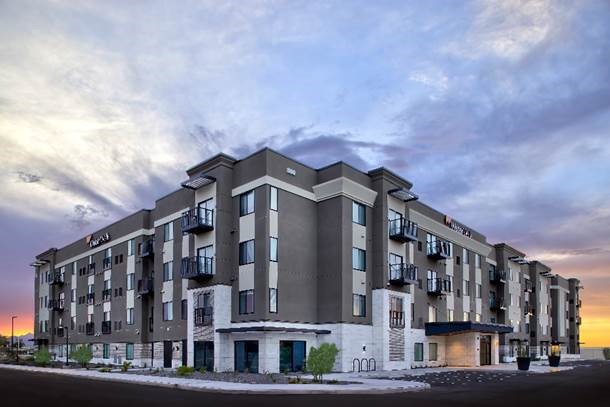 WICHITA, Kan. – August 3, 2023 – Lodging industry innovator WaterWalk today opened the doors of its newest property under the brand's Gen 2.0 model, WaterWalk Tucson. Located at 880 East Tucson Marketplace Boulevard in Tucson, the upscale property blends the best of an upscale extended-stay hotel and home with fully furnished 'STAY' units and ready-to-furnish 'LIVE' units.
"Tucson hosts thriving aerospace and defense companies, government and military sectors, and healthcare institutions, making it an attractive destination for travelers of all types – from business to leisure," said Mimi Oliver, CEO of WaterWalk. "As WaterWalk's mission is to create spaces in communities that give people the option to live flexibly and confidently, we are excited to provide guests of another great city in Arizona with accommodations that can be personalized to fit their unique needs."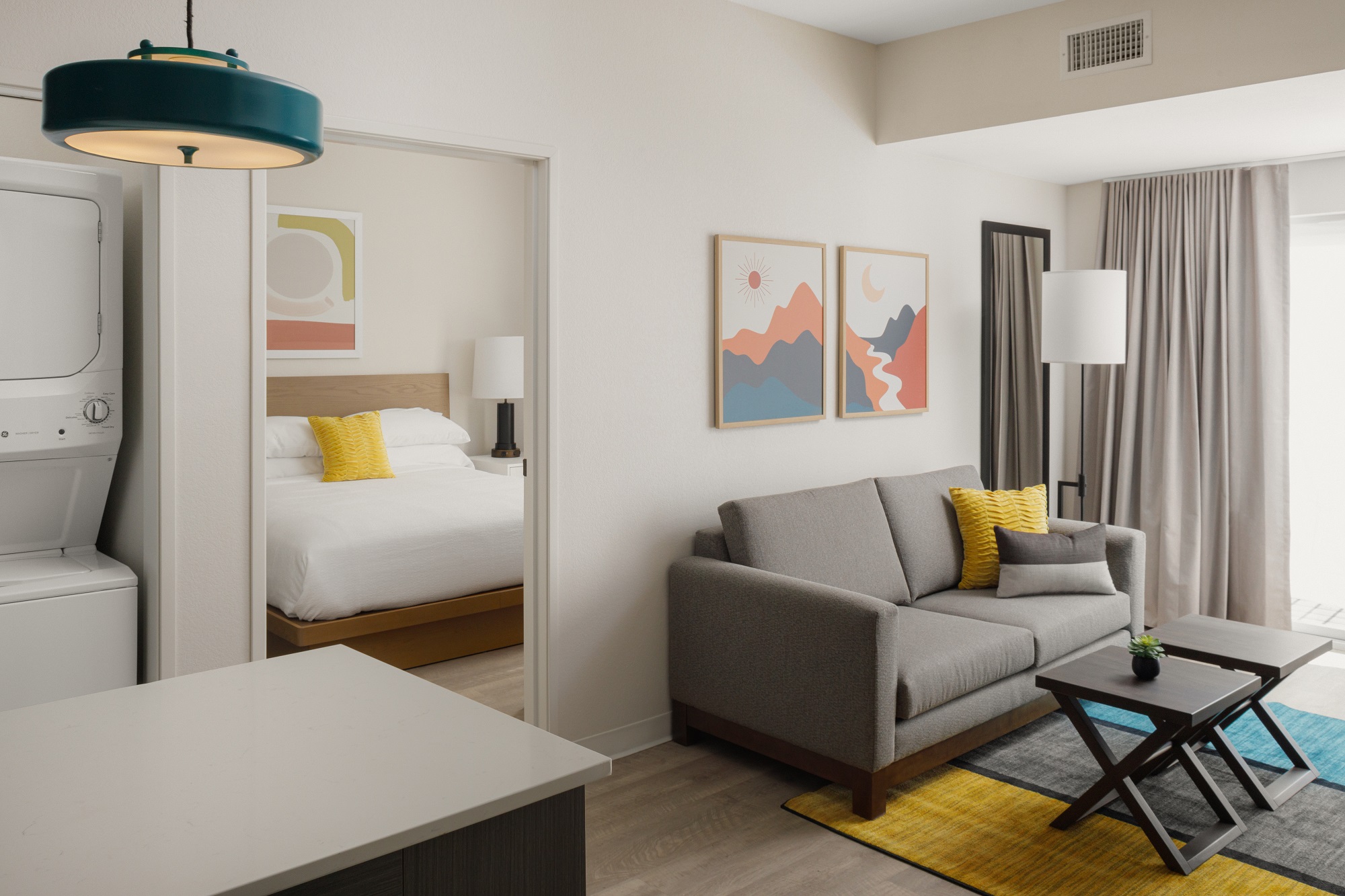 WaterWalk Tucson is located in the South Park neighborhood, conveniently positioned between downtown Tucson and the Tucson International Airport. The property is surrounded by a variety of restaurants, shopping centers and business campuses with the historic Old Tucson and Tucson Mountain Park tourist attractions just a short drive away. The property boasts 126 rooms – 76 fully furnished 'STAY' units and 50 ready-to-furnish 'LIVE' units that range in size from studios to two-bedroom spaces both with and without balconies.
"With the convenience of downtown Tucson being less than five miles away and the University of Arizona Tech Park at The Bridges located adjacent to the property, WaterWalk Tucson will support the increasing residential and traveler traffic," said Stephen Armstrong, SVP of WaterWalk Brand. "With the debut of our Gen 2.0 model happening just six months ago in Phoenix, we see this additional development in the state as our continued contribution to meeting the area's demand for quality, flexible extended-stay options."
Whether guests are looking to 'STAY' or 'LIVE' at WaterWalk Tucson, each accommodation style features a modern, fully equipped kitchen with full-size appliances including a refrigerator, dishwasher, microwave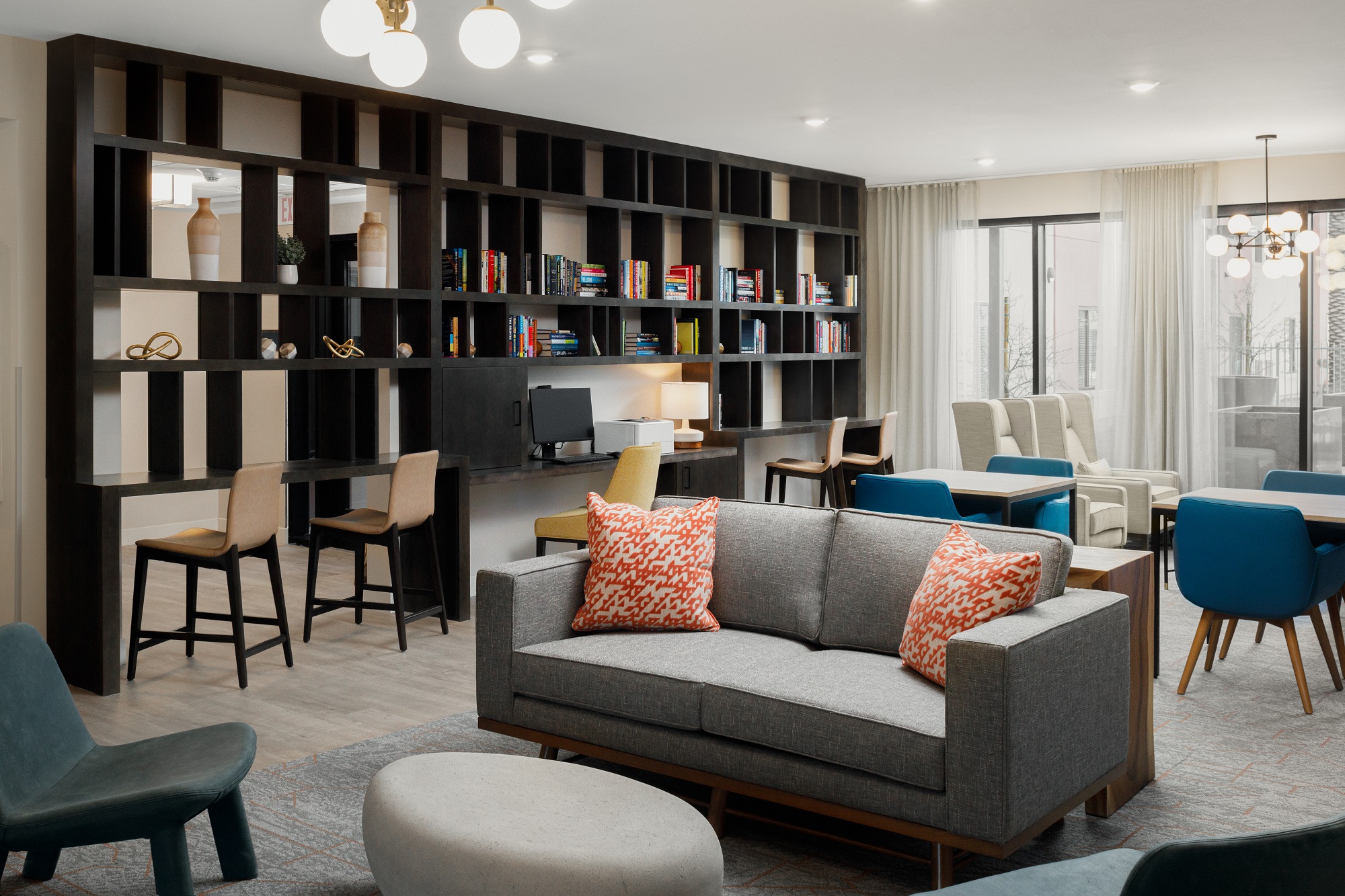 and range, along with a pantry and kitchen island. Additionally, each unit features an industry-first of a full-size washer and dryer, as well as a spacious bathroom that includes a vanity with ample storage space and a walk-in shower.
Serving as an extension of guests' living spaces, the common areas of the property include 'The Living Room' in the lobby, featuring a bean-to-cup espresso station, work stations with a printer, comfortable seating areas, oversized wall-mounted board games, and a TV. The property also boasts a modern fitness center, complete with weight racks, cardio machines and two Peloton bikes, as well as a spacious back patio with lounging furniture, firepits, lawn games and a grilling area. In addition, guests enjoy a 24/7 concierge service, complimentary WiFi, all-inclusive utilities and more.
WaterWalk's robust pipeline, which will result in a portfolio that doubles in size by the end of 2024, consists of numerous Gen 2.0 properties being constructed and additional properties under development. This includes properties currently underway in Jacksonville, Florida (slated to open in fall 2023) and Huntsville, Alabama (slated to open in winter 2023).
For more information on WaterWalk, visit WaterWalk.com and stay up-to-date on the latest news by following WaterWalk on LinkedIn. 
For more information or to book a 'LIVE' or 'STAY' at WaterWalk Tucson, visit WaterWalk.com/locations/waterwalk-tucson. 
# # #
About WaterWalk
WaterWalk offers a liberated hospitality experience with the nation's most innovative flexible lodging brand. The company was founded in 2014 by the late Jack DeBoer, a hospitality visionary recognized as the pioneer of the extended-stay and all-suite hotel concepts. WaterWalk is unique in that it boasts two accommodations options under one roof, with its signature 'LIVE | STAY model.' This diversified product offering creates the utmost in flexibility and value to consumers and investors alike.
Media Images: A selection of photos from the event can be downloaded HERE (Credit: WaterWalk).
Media Contact:
Hemsworth Communications
[email protected]