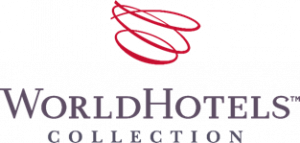 Expanded Leadership Team Focused on Driving Global Growth and Delivering Increased Revenue to Hoteliers
Frankfurt, Germany (August 6, 2019) – WorldHotels today announced the expansion of its esteemed leadership team with the appointment of Gregory Habeeb as President, North America. Additionally, Melissa Gan has been promoted to Managing Director, APAC, rounding out a team that continues to be supported by Roland Jegge, President, APAC. By strengthening its team of respected professionals, WorldHotels will continue to drive global growth and improve revenue delivery to its hotels.
"Further strengthening our seasoned leadership team allows us to continue to meet the needs of our hoteliers and guests in today's fast-changing and ever-evolving industry," said Geoff Andrew, CEO, WorldHotels. "North America and APAC are two significant markets that will help position the company for tremendous growth moving forward. These markets have always been key drivers for WorldHotels, and with this strengthened team at the helm, I am confident that we are poised for success."
Gregory Habeeb, President, North America
Habeeb is a highly experienced and effective leader in the hospitality industry and particularly in the luxury sector. For the past six years, Gregory has served as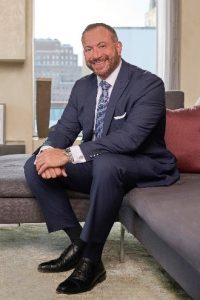 Global Vice President, Hotel & Hospitality for Molton Brown, a global retail leader for luxury fragrance and lifestyle products. Prior to that, Habeeb held a number of positions in luxury hospitality organizations, ultimately being appointed as VP Hotel Development for WorldHotels where he contributed significantly to one of the most successful growth periods in the company's history. In his new role, Habeeb will be responsible for growing the WorldHotels brand in North America, focusing on the development of the WorldHotels Luxury and Elite Collections. He will also provide strategic oversight for the global hotel development process to ensure consistency of brand messaging and effective sales approach.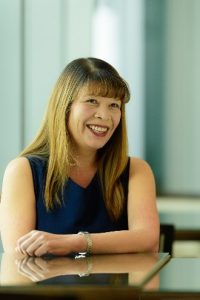 Melissa Gan, Managing Director, APAC
Mel Gan has been promoted to the position of Managing Director, APAC. Gan joined the company in November 2005 and has been influential in growing the brand across the region by establishing WorldHotels' strong reputation for revenue growth for independent hotels. With her team of performance and revenue experts, she has developed highly astute and tailor-made revenue strategies for each member hotel. In her new and expanded role, Gan will oversee the day to day operations for WorldHotels in the APAC region, with a particular focus on member performance and revenue management.
Roland Jegge, President, APAC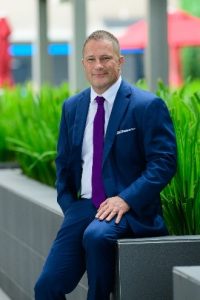 A well-recognised and respected veteran in the hospitality industry, Roland Jegge, who has been with WorldHotels for the past 23 years, will continue to serve as President, APAC. He remains primarily responsible for hotel development, complemented by a broader role as brand ambassador in the region.
To learn more about WorldHotels, visit www.worldhotels.com
# # #
About WorldHotels® Collection:
The WorldHotels® Collection delivers proven soft brand solutions for a curated global offering of 300 of the finest independent hotels and resorts. Founded by hoteliers dedicated to the art of hospitality, only WorldHotels curates the best independent properties around the globe, each reflective of the locale by offering intuitive service, and a refined sense of character. WorldHotels' proprietary 'Start With Why' philosophy helps each hotel identify their unique set of assets that distinguish and elevate their guest experience and revenue generation performance from the competition. Geared to both business and leisure travelers, the WorldHotels Collection is classified into three tiers allowing guests to select the offering that meets their needs: WorldHotels Luxury, WorldHotels Elite and WorldHotels Distinctive.
Media Contact:
Sophie Neubauer
Manager PR and Communication
WorldHotels
+49 (0) 69 660 56 – 252
Media Contact
Samantha Jacobs/Lindsey Wiegmann
Hemsworth Communications
954.716.7614
This message was sent to [email protected]
Hemsworth Communications
1510 SE 17th Street, Suite 200A
Fort Lauderdale, FL 33316