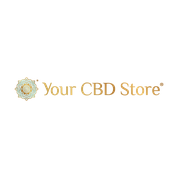 YOUR CBD STORE SELECTS HEMSWORTH COMMUNICATIONS AS NATIONAL PUBLIC RELATIONS PARTNER
Award-Winning Agency Tapped by Largest Hemp Retailer in United States for Comprehensive Consumer & Franchise Communications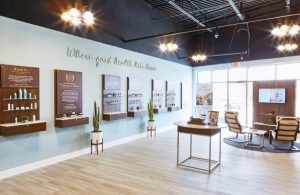 Fort Lauderdale, Fla. – (December 8, 2020) – Hemsworth Communications, a top-ranked, full-service global agency, today announced the addition of Your CBD Store to its franchise and business services client roster.  Effective immediately, the firm is responsible for driving consumer and franchise media relations for Your CBD Store, one of the largest brick and mortar hemp retailers in the United States.  In addition, Hemsworth will help Your CBD Store build key relationships within the franchising industry, as the brand looks to expand into new markets globally.
Co-founded in 2018 by husband-and-wife duo Marcus and Rachael Quinn, Your CBD Store is the largest hemp retailer in the U.S. and the exclusive home of award-winning, hemp-derived SunMed and Sunflora products. Currently, Your CBD Store has more than 550 stores across 41 states, as well as four stores in the United Kingdom. With a large emphasis on providing the highest quality grown hemp products, the brand is focused on educating its large consumer base about holistic cannabinoid uses. Each Your CBD Store location partners with its customers to create a tailored regimen that empowers them to select the ideal products for their needs. Customers can choose from a variety of water solubles, edibles, tinctures, soft gels, and topical applications to aide them in wellness, stress, sleep, beauty – not only for themselves, but also for their pets.
"As today's customers strive for holistic methods to combat the challenges of a global pandemic, Your CBD Store has emerged as a leader in providing alternative measures to create a one-of-a-kind personal wellness journey," said Samantha Jacobs, Hemsworth Communications founder and president. "We're thrilled to align with Your CBD Store as their public relations partner and to help elevate the brand's consumer awareness, while simultaneously supporting the company's aggressive franchising growth plans.  We look forward to providing research-based, results-oriented content to the media, showcasing the positive impact CBD and other cannabinoids can have, and highlighting Your CBD Store's innovative approach to drive traffic to their locations."
In addition to media relations, Hemsworth will also lead award programming and thought leadership efforts for Your CBD Store, in a push to align the brand's public visibility with its incredible growth record. Your CBD Store joins a variety of other innovative, fast-growing franchise brands as part of Hemsworth's dynamic client portfolio; the agency has worked with historically, or currently represents, brands including PuroClean, I Heart Mac & Cheese, Waters Edge Wineries, SCG West, Best Western Hotels & Resorts, Driftwood, The Local Culinary, Oasis Travel Network and many more.
For more information, visit HemsworthCommunications.com. Stay up-to-date on the latest Hemsworth news by following @HemsworthPR on Instagram and Twitter or by liking the agency on Facebook at Facebook.com/HemsworthCommunications.
About Hemsworth Communications
A dynamic, full-service agency, Hemsworth Communications is one of the fastest-growing, top-ranked agencies in the United States according to O'Dwyer's PR Report and in 2018, was named one of PR News' Top Places to Work, recognized for its unique, forward-thinking company culture.  With three distinctive divisions – Travel/Tourism, Food/Wine/Spirits, and Franchising/Business Services – Hemsworth represents fresh, up-and-coming businesses as well as leading, renowned global brands.  Services include brand communications strategy, media relations, promotions, guerrilla marketing, social media, thought leadership and event planning.  Unlike traditional PR agencies, Hemsworth is dedicated to crafting customized communications programs that are infused with personal, passionate client service and positively contribute to each client's bottom line.
###
Media Contact:
Hemsworth Communications
954-716-7614 or [email protected]
This message was sent to [email protected].
Hemsworth Communications
1510 SE 17th Street, Suite 200A
Fort Lauderdale, FL 33316