Award-Winning PR Firm's Food, Wine & Spirits Division to Lead
Communications Efforts for Emerging Southeast Brand
Fort Lauderdale, Fla. – (February 27, 2020) – Hemsworth Communications, a top-ranked public relations and social media agency, today announced it has added Zombie Coffee and Donuts to its food, wine and spirits division.  Effective immediately, the firm will be responsible for driving Zombie's communications strategy, media relations and social media programming.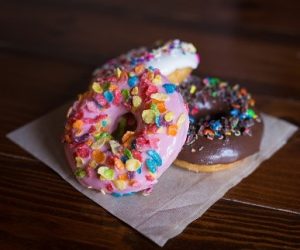 Founded in 2016 by University of Georgia business student Tony Raffa and with locations in Athens, Ga., and Columbia, S.C., Zombie Coffee and Donuts serves delicious custom-made donuts and hand-crafted coffee.  The Zombie menu features signature donut flavors such as maple bacon, lemon coconut and strawberry fruity pebble. Guests can also build their own donut using a vanilla or chocolate base and adding a variety of toppings and coatings, including cinnamon sugar, M&Ms, rainbow sprinkles and many more.  Hot or cold coffee, chai lattes, hot chocolate, teas and many more caffeinated beverages are available.
 "Zombie Coffee & Donuts has – in just four short years – become a cult favorite, with unique flavor combinations and a distinctive personality that exists within the walls of each location," said Samantha Jacobs, founder and president of Hemsworth Communications.  "We're excited to create connections with Zombie brand loyalists while attracting new interest for the company and raising its profile to the next level." 
Created as a social enterprise to be a catalyst for positive change, Zombie's unique business model offers opportunities for local non-profits to fundraise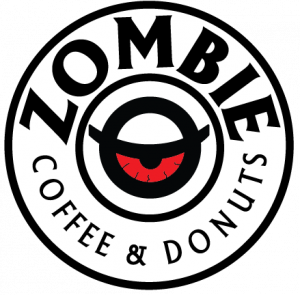 and Raffa consistently seeks new ways to give back to each store's local community.  To date, Zombie has aligned with more than 100 non-profit groups for fundraising campaigns.  In addition, Zombie prides itself on its coffee program, which features 100 percent Fair Trade Organic Coffee from Central and South America.
 "While we're thrilled to add such a fun, playful and delicious brand to our client roster, we're most inspired by Zombie's mission, as a taste-good-feel-great company that is rooted in philanthropy," said Jacobs.  
For more information, visit HemsworthCommunications.com. Stay up-to-date on the latest Hemsworth news by following @HemsworthPR on Instagram or by liking the agency on Facebook at facebook.com/HemsworthCommunications.
About Hemsworth Communications
A dynamic, full-service agency, Hemsworth Communications is one of the fastest-growing, top-ranked agencies in the United States according to O'Dwyer's PR Report and is a PR News' Top Places to Work Award recipient, recognized for its unique, forward-thinking company culture.  With three distinctive divisions – Travel/Tourism, Food/Wine/Spirits, and Franchising/Business Services – Hemsworth represents fresh, up-and-coming businesses as well as leading, renowned global brands.  Services include brand communications strategy, media relations, promotions, guerrilla marketing, social media, thought leadership and event planning.  Unlike traditional PR agencies, Hemsworth is dedicated to crafting customized communications programs that are infused with personal, passionate client service and positively contribute to each client's bottom line.
###
Media Contact:
Lacey Outten, Hemsworth Communications
864.918.1089 or [email protected]  
This message was sent to [email protected].
Hemsworth Communications
1510 SE 17th Street, Suite 200A
Fort Lauderdale, FL 33316